Latin Lawyer Awards: in pictures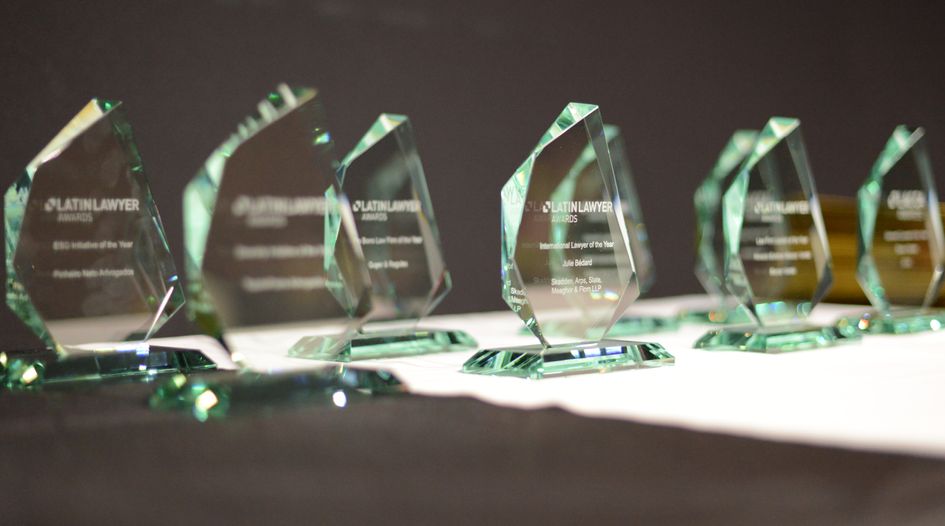 Last month, Latin Lawyer held its 17th annual charity awards ceremony to announce the winners of its Deal of the Year Awards and celebrate the achievements of some of the region's leading lawyers.
More than 270 guests attended the event held at the Hotel Unique on the 11 May in São Paulo.
The proceeds from the awards will go to three local clearinghouses: Brazil's Instituto Pro Bono, Paraguayan clearinghouse CIDSEP and Fundación Pro Bono in Uruguay.  
Below we share images of the winners of Latin Lawyer's Deal of the Year Awards, as well as pictures of our individual winners. The full list of winners can be found here. 
On behalf of Latin Lawyer, we would like to congratulate all of this year's winners for their hard work on the deals and thank everyone who attended the ceremony.