Latin Lawyer announces Lifetime Achievement Awards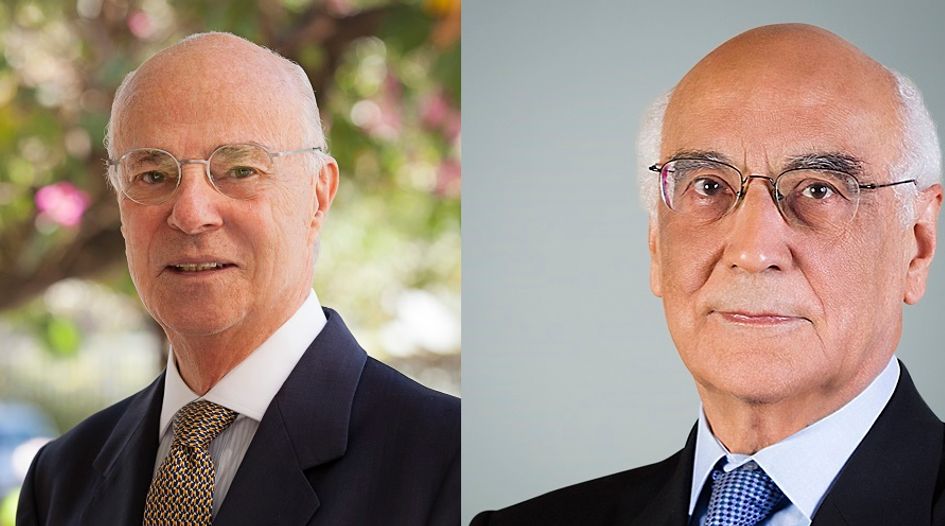 Latin Lawyer is pleased to announce the winners of this year's Lifetime Achievement Awards: Francisco Pinheiro Guimarães Neto of Brazil's Pinheiro Guimarães and Humberto Medrano of Peru's Rodrigo, Elías & Medrano Abogados.
Francisco Pinheiro Guimarães is one of Brazil's most prominent and respected banking and finance lawyers, with a career spanning six decades. He joined the firm as an intern in 1960 and became partner 10 years later. He was the firm's managing partner for some 25 years until the early 2000s.  
Francisco Pinheiro Guimarães has numerous market-leading transactions under his belt. One example is his advice to a syndicate of banks in the financing for the construction of the Itaipu hydroelectric power plant – the world's second largest by installed capacity – on the Brazil-Paraguay border. Lenders also called on his expertise to provide funds to Brazil's Nuclebrás to build the Angra II and Angra III nuclear power plants.
One career highlight in the capital markets field was his work advising the Bank Advisory Committee of Brazil in the country's US$120 billion foreign debt restructuring from 1983 to 1994.
Humberto Medrano is one of Rodrigo Elías' three founding partners. He was the firm's managing partner from 2001 to 2011 and has, throughout his career, helped develop the Elite firm to become one of the best legal providers in Peru.
Medrano led Rodrigo Elías' tax practice for over 40 years, a field in which the firm is among the most respected in the country. He remains as counsel at the firm, although he retired from the partnership more than 10 years ago.
As one of the country's most prominent tax practitioners, Medrano has participated in the drafting of several tax laws and regulations and has served as a tax professor at Pontificia Universidad Católica del Perú – the country's oldest private higher education institute – for over 50 years. He has also been a regular columnist in one of Peru's most influential newspapers, El Comercio.
Besides his efforts in the legal sector, Medrano has a passion for acting and participated in multiple theatre plays, while also writing short stories. The firm has occasionally organised "Wine and Stories" evenings, where Medrano has shared his writing with colleagues.   
Latin Lawyer will present Francisco Pinheiro Guimarães and Medrano with their awards at its annual awards ceremony at Hotel Unique in São Paulo on Thursday 5 May. Tickets are available here.