International Lawyer of the Year Award: Jorge Juantorena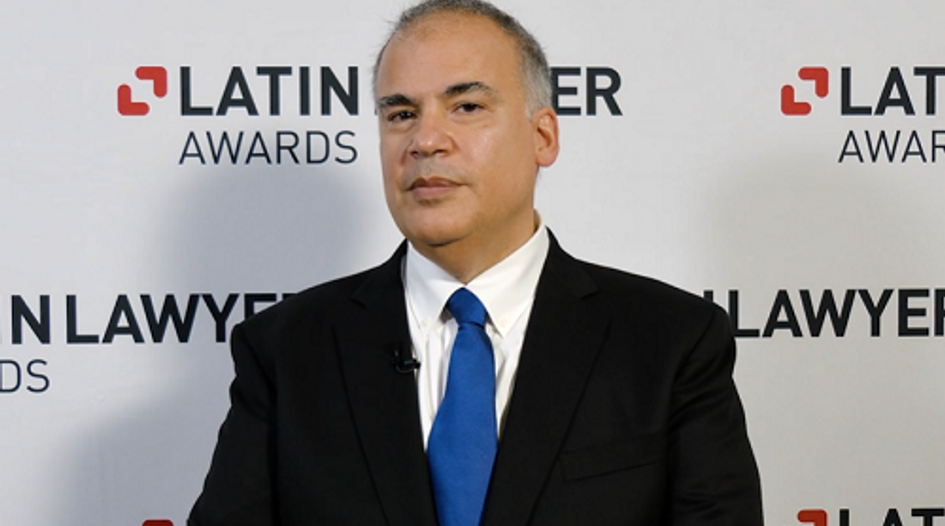 Jorge Juantorena of Cleary Gottlieb Steen & Hamilton LLP received Latin Lawyer's International Lawyer of the Year Award earlier this year. We spoke to the partner about how he came to advise on Latin American deals and what transactions shaped his career.
Juantorena was presented with his award at Latin Lawyer's annual awards ceremony in São Paulo in May.   
The capital markets-focused lawyer started his legal career as an associate at Cleary in 1992 and was made partner only eight years later. Juantorena also advises on M&A and financing transactions, as well as debt restructurings.    
With an impressive list of deals across Latin America under his belt, transactions involving sovereigns and state-owned companies stand out among Juantorena's advisory work. In Mexico, he has represented the government, as well as oil group Pemex and electricity company CFE, in multiple capital markets issuances. He recently represented the Mexican state-owned oil entity in a US$2 billion debt restructuring and CFE in its inaugural sustainable bond offer. 
As a frequent adviser on Mexican deal-making, Juantorena is also involved in capital markets offerings in the private sector, many of which include ESG aspects. For example, he has represented the underwriters in several sustainability-linked bond issuances by car parts manufacturer Nemak, while local conglomerate Orbia has called on his expertise for similar deals.    
Elsewhere in Latin America, Juantorena has advised on numerous sovereign issuances by the Republic of Chile. Most recently, he helped a group of banks underwrite the Andean nation's US$2 billion sustainability-linked bond offer – the first-ever issuance of this kind by a sovereign worldwide. 
More interviews with the winners of the Latin Lawyer Individual Awards will be published in upcoming briefings.
To read about all winners, please click here.