DOTY Awards: Mexican clearinghouse says funding is vital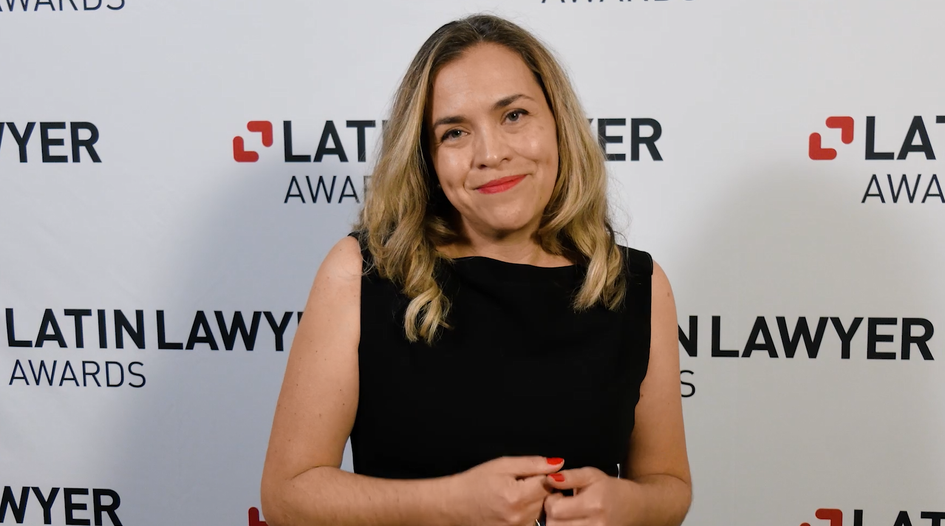 At Latin Lawyer's Deal of the Year Awards in São Paulo this year, clearinghouse Centro Mexicano Pro Bono spoke to us about how its organisation will benefit from the donation it received as a beneficiary of the event.
Ivette Montero, founder and director of Centro Mexicano Pro Bono, explained that the Mexican clearinghouse will use the proceeds to fund initiatives targeting gender violence and to hold a competition with participating law students, through which it aims to drive interest in pro bono work and the importance of free legal aid in Mexico.
Watch the full interview below:
Centro Mexicano Pro Bono is one of three beneficiaries that will receive donations from the proceeds raised at Latin Lawyer's annual Deal of the Year Awards ceremony, which took place on 5 May at São Paulo's Hotel Unique. Each year, Latin Lawyer donates the proceeds of its awards event to Latin American clearinghouses that are driving social change.
Montero explained that, with Mexico expected to continue introducing a host of new regulations in the years to come, the clearinghouse will focus on advising non-profit organisations on how to comply with new legislation as and when it emerges.
By providing donations, law firms can be an "amazing help" to clearinghouses, allowing organisations such as Centro Mexicano Pro Bono to continue driving positive social change in local communities, Montero told Latin Lawyer.
Stay tuned for more interviews with beneficiaries and award winners from the event in upcoming briefings.