DOTY Awards: Brazilian clearinghouse says donation will benefit local communities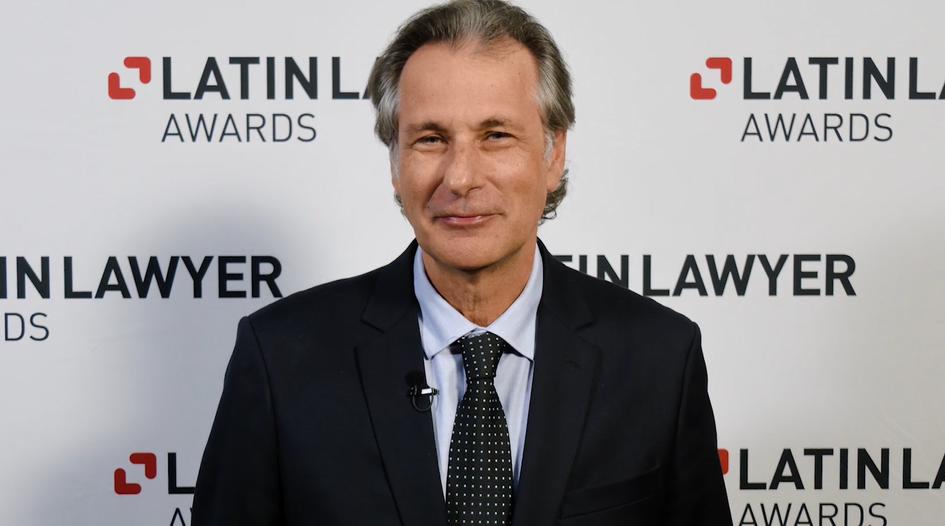 At Latin Lawyer's Deal of the Year Awards in São Paulo this year, clearinghouse beneficiary Instituto Pro Bono Brazil spoke about how it is promoting access to justice throughout the country.
Marcos Fuchs, director of the Brazilian clearinghouse, thanked Latin Lawyer for the donation it received as a beneficiary of the event in May. "Brazil needs this donation," he added, explaining that the proceeds of the funding will be used to advise NGOs on labour, tax and other legal issues, while part of the donation will be used to provide legal aid to indigenous communities.
Watch the full interview below:
Instituto Pro Bono Brazil is one of three beneficiaries that will receive donations from the proceeds raised at Latin Lawyer's annual Deal of the Year Awards ceremony, which took place on 5 May at São Paulo's Hotel Unique. Each year, Latin Lawyer donates the proceeds of its awards event to Latin American clearinghouses that are driving social change.
Fuchs said that some of the funds will be put toward initiatives aimed at improving Brazil's national prison system, while it will also direct some of the donation to underprivileged areas of São Paulo.
Brazil is one of the Latin American countries leading by example when it comes to pro bono, commented Fuchs. "[Brazilian firms] know how important it is to open their heart and open their law firms to support people in need of pro bono advice," he told Latin Lawyer in an in-person interview.
Stay tuned this week for more interviews with beneficiaries and award winners from the event in our daily briefings.