Law Firm Leader of the Year: Manuel Galicia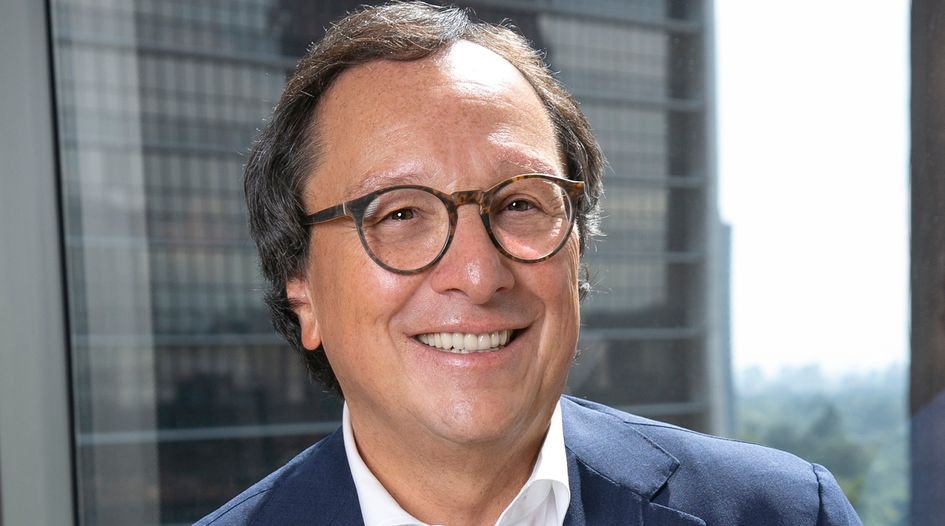 Determined to build a truly institutionalised law firm that fosters genuine collaboration across teams and between ranks, founder and managing partner Manuel Galicia has made his eponymous firm one of Mexico's most successful legal providers. He is Latin Lawyer's Law Firm Leader of the Year.
Manuel Galicia spoke to Latin Lawyer about his leadership of one of Mexico's foremost firms, Galicia Abogados, and his career to date. Watch the interview below.
Manuel Galicia is preparing to step down as managing partner before the end of 2021. His stepping back from the helm of Galicia Abogados marks the fruition of a succession plan that has been years in the making, carefully thought out to help safeguard the firm's upwards trajectory. The move is in recognition of the fact that while institutionalised organisations remain intact over time, the people at the forefront of them must change.
Some 12 years ago, Manuel Galicia and his partnership decided to institutionalise their firm. They listened to international law firms and clients, which were increasingly looking for modern, forward-thinking legal advisers, and pursued policies designed to attract talent, like structured career progression and an updated compensation method. The firm was among the first in Mexico to implement a modified lockstep system. This helped to foster collaboration across different practice area groups and among partners and lawyers, proving to be a successful managerial policy that has helped elevate the firm to the leading position it occupies today. 
In his approach to law firm management Manuel Galicia has long advocated decision-making by consensus. Admittedly, this can be a more circuitous way to get things done. But he is of the belief that more people's input in decision-making leads to better long-term outcomes, while also facilitating necessary adjustments to policies that don't turn out as planned.          
Galicia Abogados has come a long way from its origins as a financial law boutique, becoming the full-service firm it is today over a three-decade period. Manuel Galicia launched Galicia Abogados – then called Franck, Galicia, Duclaud y Robles – in mid-1994. (None of his co-founding partners remain at the firm. Antonio Franck moved to the Mexico City office of Haynes and Boone LLP in 2004 and is now at Jones Day (Mexico); Rafael Robles departed in 2010 to launch Bufete Robles Miaja, S.C.; and Alejandro Duclaud left back in 2001.)
Initially focused solely on financial law, it opened its doors months after Mexico entered the North American Free Trade Agreement, at a time when the country faced a strong economic outlook. But a sudden currency devaluation in December of that year (the so-called Tequila Crisis) threw a spanner in the works, interrupting the firm's work in its chosen legal field and eventually leading it to expand to other practice areas.    
Manuel Galicia's long and successful legal career started well before he laid the foundations for Galicia Abogados. The son of a lawyer, he studied both economics and law, beginning his legal career later than was common at the time. In his first job he litigated alongside his father, who was an important mentor. He later worked in-house at Automóviles América, advising on corporate and labour matters.
Unsure of which route to take in law, Manuel Galicia was invited to join Santamarina y Steta's banking and finance team by his university professor Eduardo Martínez (who was a partner at that firm). He spent 14 years there, rising to partner in 1988 and going on to become involved in the firm's management.
Outside of his legal work, Manuel Galicia has allocated time and resources to improve education in Mexico. Growing up he attended the German school Alexander von Humboldt in Mexico City. In later life, he worked for the foundation that runs the school, which is sponsored by the German government. That role led him to help the Austrian government establish its own school in Mexico. Along with his representation of the Mexican private sector in trade negotiations with the EU, these initiatives led him to be awarded the Order of Merit of the Federal Republic of Germany and the Gold Medal of Honour for Services Rendered of the Republic of Austria, accolades he received in 2007 and 2011, respectively.