Deal of the Year Winner: Public M&A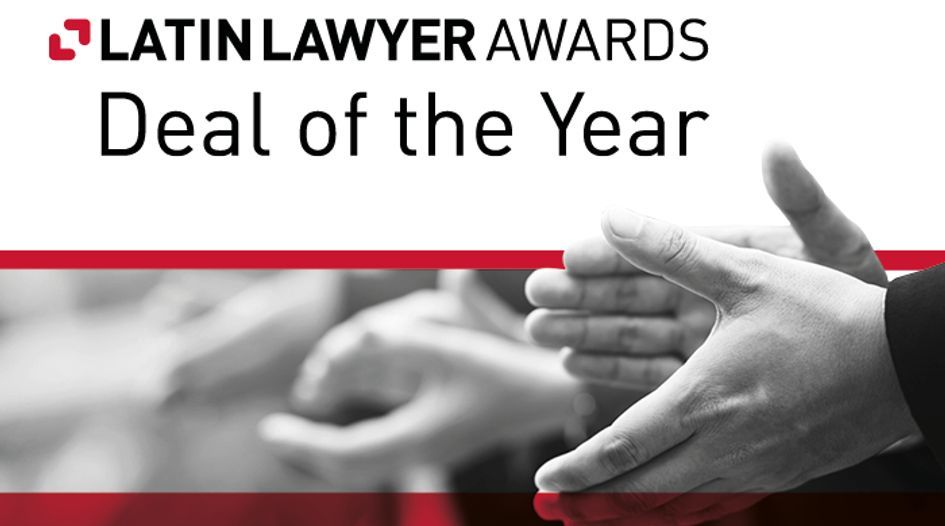 Natura pays US$2 billion for Avon
The US$2 billion all-share merger between Brazilian cosmetics company Natura and US-UK counterpart Avon saw the combination of two listed companies and marked the largest outbound acquisition from Brazil since 2006. The transaction is our public M&A Deal of the Year.
Natura's acquisition of Avon created the world's fourth largest cosmetics group.
The merger required a corporate restructuring, leading to the creation of Natura Holding. Shares in Natura and Avon were transferred to the holding company, with Natura's shareholders receiving a 76% stake in the new entity and Avon's owning the remainder. 
The combined company's shares are listed on the B3's Novo Mercado segment, which sets the highest corporate governance standards on the São Paulo stock exchange. The company also has American depositary shares listed in New York.
US law firm Davis Polk & Wardwell LLP and Brazil's Pinheiro Neto Advogados advised Natura in the deal, while Cravath, Swaine & Moore LLP in New York and Mattos Filho, Veiga Filho, Marrey Jr e Quiroga Advogados in São Paulo helped Avon. US law firm Paul, Weiss, Rifkind, Wharton & Garrison LLP represented the independent directors of Avon. 
The deal stands out for achieving swift approval from the Brazilian antitrust watchdog, CADE. Following the deal's signing in May 2019, it was submitted before CADE in the first half of August. The agency approved the deal with no restrictions in less than three months – normally, the process takes at least three to four months to conclude. That marked a major milestone for the deal, as Brazil was the largest market for both Natura and Avon pre-merger.
The European Commission green-lighted the merger in December 2019, concluding that it posed no risk to competition in the European market. The deal closed in the early days of 2020.
The combined entity, Natura&Co, which owns well-known brands The Body Shop and Aesop, is a global leader in the direct-to-consumer space, with over 200 million consumers worldwide. The business has more than 3,000 retail stores, an expansive digital presence and a footprint in more than 100 countries.
Counsel to Natura
Davis Polk & Wardwell LLP
Pinheiro Neto Advogados
Counsel to Avon
Cravath, Swaine & Moore LLP
Mattos Filho, Veiga Filho, Marrey Jr e Quiroga Advogados
Counsel to the independent directors of Avon
Paul, Weiss, Rifkind, Wharton & Garrison LLP