Deal of the Year Winner: Project Finance (Energy)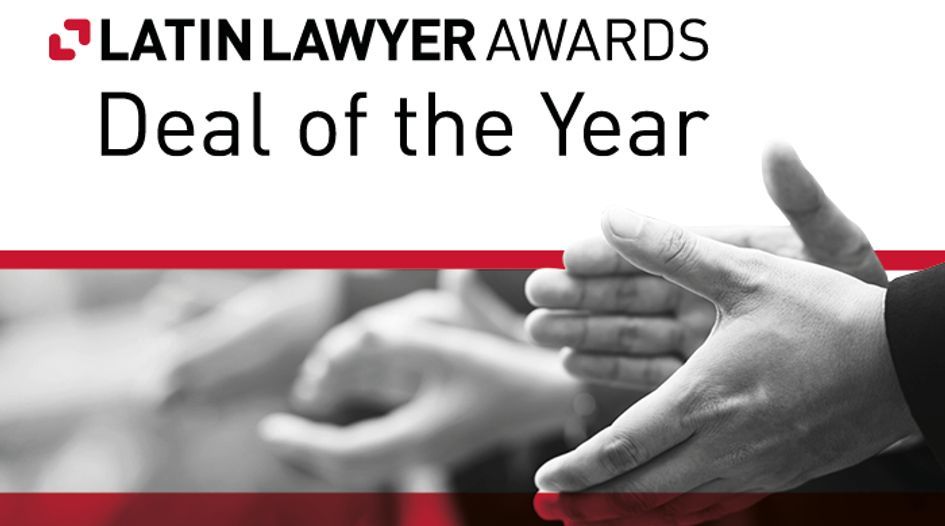 EnfraGen's US$1.76 billion renewables financing
The combined project bond issuance and bank debt package was one of Latin America's largest power project financings in 2020 and occurred over two concurrent cross-border transactions. The company's multijurisdictional activities required the coordination of law firms in the US, Spain, Chile, Colombia and Panama. It is our energy project finance Deal of the Year.
EnfraGen – which is controlled by US energy investor Glenfarne and swiss private equity company Partners Group – raised US$710 million in a project bond issuance and a further US$1 billion through a pari passu loan.
JP Morgan and Scotiabank were global coordinators of the financing, while BNP Paribas, Intesa Sanpaolo, Mizuho, MUFG and Société Générale were joint bookrunners. 
Heightening its complexity, the deal spanned five jurisdictions in the Americas and Europe, with law firms coordinating the dual closing in the closing days of 2020.
EnfraGen called on US and Spanish counsel from Paul Hastings LLP and Hogan Lovells LLP, respectively, while it relied on Claro & Cía in Santiago, Gómez-Pinzón in Bogotá and Panama's SIGMA in Latin America.
The banks enlisted Milbank in the US and Garrigues in Spain and Chile, as well as Philippi Prietocarrizosa Ferrero DU & Uría (Colombia) and Arias, Fábrega & Fábrega in Panama City.
EnfraGen will use the proceeds to finance existing debt and fund the development of new projects in Latin America.  
It focuses on grid stability and renewables assets and has operations in Colombia, Chile and Panama, with a combined installed capacity of 1.4 gigawatts. Along with projects under development, EnfraGen is in the process of increasing that capacity to 2 gigawatts.   
Counsel to EnfraGen
Paul Hastings LLP
Hogan Lovells LLP
Claro & Cía
Gómez-Pinzón
SIGMA
Counsel to JP Morgan, Scotiabank, BNP Paribas, Intesa Sanpaolo, Mizuho, MUFG and Société Générale
Milbank
Garrigues
Garrigues (Chile)
Philippi Prietocarrizosa Ferrero DU & Uría (Colombia)
Arias, Fábrega & Fábrega