Deal of the Year Winner: Capital Markets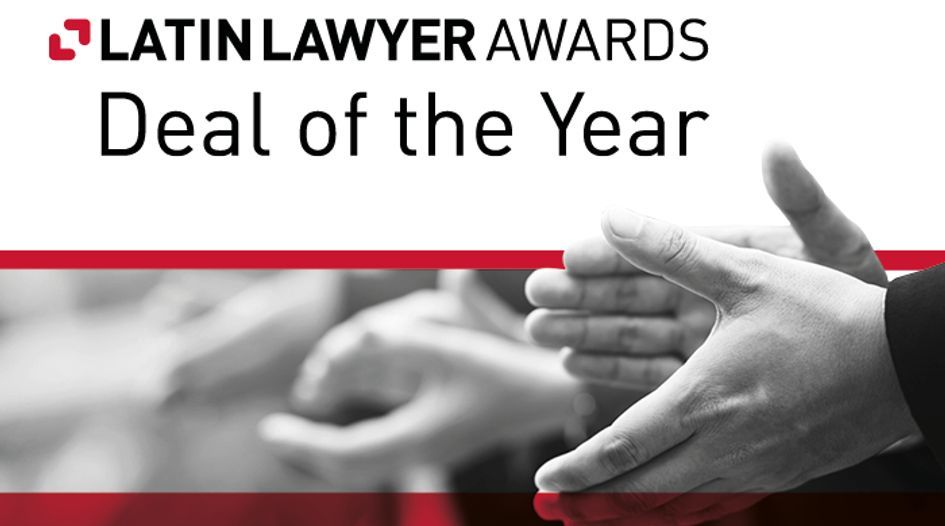 Azul's US$325 million convertible debentures
When emergency financing promised by state-led development bank BNDES missed the mark, Brazilian airline Azul had to think fast to source alternative funding. The result was a US$325 million convertible debt deal, a sophisticated form of capital markets transaction not commonly seen in Latin America. It is our capital markets Deal of the Year.
Azul publicly issued 1.8 million notes at a conversion price of 32 reais (US$6.17) per share in November 2020. Knighthead Capital Management and Certares Management acted as anchor investors and Itáu BBA as lead underwriter.  
US firm Shearman & Sterling LLP and Brazil's Pinheiro Neto advised Azul, while Knighthead and Certares enlisted counsel from Hogan Lovells LLP and Machado Meyer Advogados. Pinheiro Guimarães advised Itaú BBA.
Convertible debt instruments are rare in Latin America. Even more unusually, Azul's were indexed to the US dollar and were issued in the context of a global pandemic.  
Driving the issuance was Azul's ballooning debt pile. Between 2019 and 2020, the company's debt burden jumped from 11.8 billion reais (US$2.9 billion) to 17.9 billion reais (US3.1 billion), in part due to the negative impact of restrictive covid-19 measures.
The convertible debentures were given a maturity of five years, during which time noteholders can convert the debt into preferred shares in Azul. The company can only redeem the notes if the share price exceeds the conversion value by 130%, while the securities cannot be converted until 36 months after the closing date. Azul used its frequent flyer programme, TudoAzul, as collateral for the debt. The issuer also used its hangar and intellectual property assets as a guarantee.
Given the urgency of the financial situation, the notes were fast-tracked by Brazilian securities regulator CVM, meaning lawyers involved had to prepare complex legal documents within 20 days.
The deal almost didn't happen. In September 2020, Azul secured a 2 billion reais (US$373 million) pay-out from BNDES' emergency financing programme. A month earlier, the development bank had increased its emergency aid package for airlines from 2.4 billion reais (US$460 million) to 3.6 billion reais (US$680 million). Brazil's Ministry of Economy had initially earmarked 10 billion reais (US$1.9 billion) for the country's top three airlines – Gol Linhas Aereas, LATAM Airlines Group and Azul – but that value shrunk the more the government felt the financial impact of the pandemic.
BNDES's loan would have made it an anchor investor in Azul, subscribing to 60% of its debt. An undisclosed syndicate of banks agreed to put up another 10% of the capital, while the rest was set to be raised in a public offering. The financing would have given BNDES shareholder rights, making it more costly for Azul in the long term.
Regulatory hurdles and disagreements over the terms of the agreement meant the financing faced delays. Discrepancies arose over the collateral and guarantee packages, which included an option for the lender to convert debt into equity at a later date. This gave Azul time to re-evaluate its options for emergency financing, leading it to issue convertible debentures.
By turning down state relief, the airline has greater authority over the debt's terms, which are more favourable for Azul overall. The state-led package, which has been partly available to borrowers since August, would have given the airline less control over what it could spend the loan on and ceded some of its shares to the government.
Counsel to Azul
Shearman & Sterling LLP
Pinheiro Neto Advogados
Counsel to Knighthead Capital Management and Certares Management
Hogan Lovells LLP
Machado Meyer Advogados
Counsel to Itáu BBA
Pinheiro Guimarães