Register now for Latin America IP Summit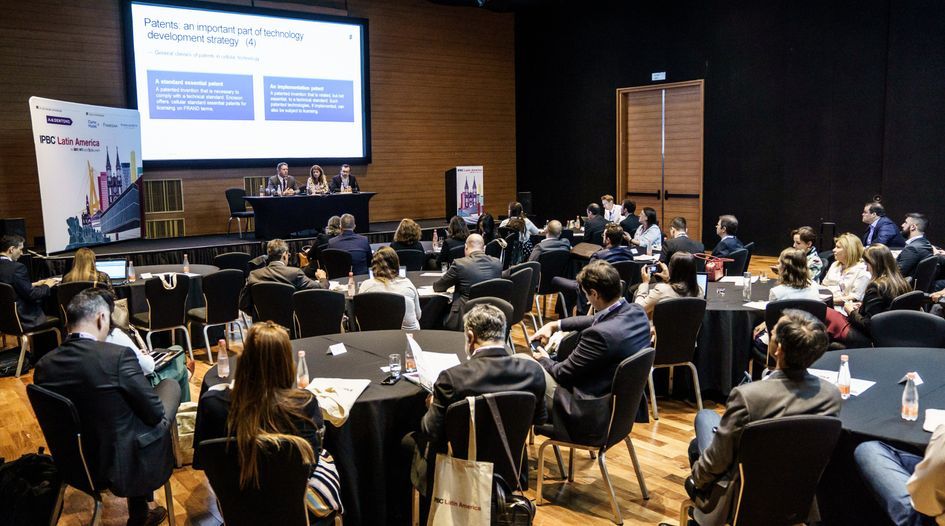 The full programme for the IAM & WTR Live: Latin America IP Summit, due to take place in São Paulo this November, is now online.
LACCA and its affiliate platform Latin Lawyer are supporting organisations for the event, which is co-hosted by its IP-focused sister platforms IAM and World Trademark Review.
The summit will take place at the Tivoli Mofarrej São Paulo Hotel, with two days of discussions taking place on 8 and 9 November.
In-house professionals, government advisers and operating IP owners can attend for free, just remember to register. For private practitioners and non-operating IP owners tickets can be purchased here for a reduced early rate until 11 October.
Patent litigation platform Docket Navigator and Brazilian firm Licks Attorneys are the event's gold sponsors.
LACCA's sister platform Lexology, as well as the Brazilian Intellectual Property Association, the Mexican Association for the Protection of Intellectual Property and São Paulo's Association of Intellectual Property are all supporting organisations too.
The two-day event will bring together IP experts from across the region, including IP managers, policy experts and in-house counsel of large organisations. The full agenda can be viewed here. 
Victor Dotti, IP counsel at Brazilian fintech Nubank, and the head of Latin America patents at French pharmaceutical group Sanofi – Maria Isabel Giacchetti de Mor – are among the speakers announced so far. Victoria Siqueira, regulatory counsel at Mercado Livre, and Banco Safra's IP manager Fernanda Mazzafera are also set to speak.
Débora Lopes, an in-house IP specialist at Brazilian mining giant Vale, will also be in attendance, along with senior figures from the legal departments of Santander and São Paulo-based start-up QuintoAndar.
In-house counsel from US personal care company Kimberly-Clark and Brazilian brewer Ambev will participate in panels too.
More speakers will be announced in the coming weeks.
Panellists will explore a range of issues and challenges impacting day-to-day IP operations, leading discussions that explore ways to better protect and monetise assets and reveal how to position teams for future success.
One panel will examine the challenging subject of brand protection in the era of social media, as well as providing insights into ways that companies can tackle infringement when it comes to both the online and offline markets.
In another discussion, panellists will analyse the interplay between artificial intelligence and intellectual property, and what risks this poses to trade secrets, copyright and data.
There will be several networking opportunities at the event, including a drinks reception on both days.