Join us for LACCA Live: Miami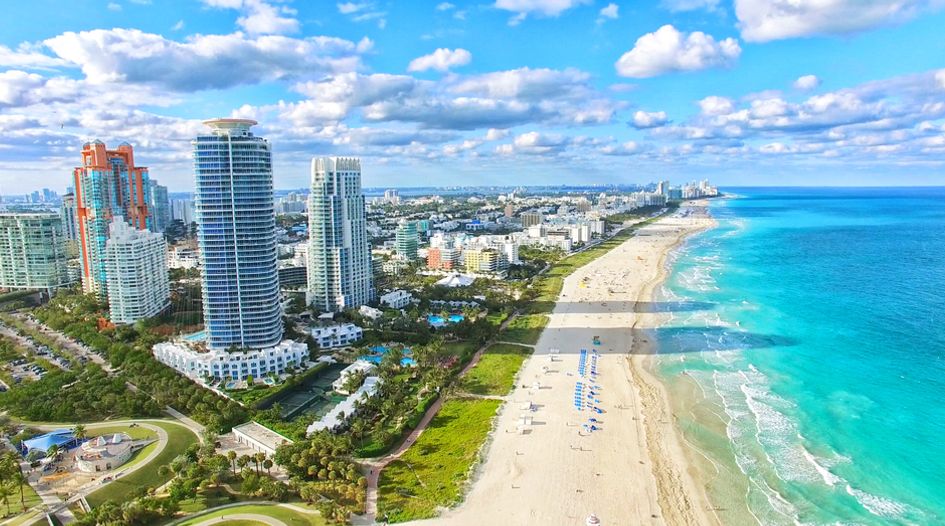 LACCA returns to Miami for its annual conference in December, where leading in-house lawyers will meet to discuss topics such as digital innovation and ESG values in legal departments and how to create robust compliance programmes and retain talent.
LACCA will host its annual meeting on 6 December at the Four Seasons hotel in Brickell, Miami.
To view the full programme, click here. The event is free to attend for all LACCA members – just sign up here.
Docket Navigator is gold sponsor, whilst Garrigues is a silver sponsor of the event. Entity portfolio manager Mercator and Ecuadorean firm Lexvalor Abogados are bronze sponsors, and Lexology is a supporting organisation. Central American firm BLP is also sponsoring the event.
Confirmed speakers include Fernando Garcia, general counsel of Cargojet, and Carolina Camacho, labour and employment partner at Garrigues (Colombia). More panellists will be announced soon.
The day will begin with a discussion on the changes in the political and regulatory landscapes in Latin America, including the impact of the recent wave of left-wing governments. Panellists will look at recent trends such as interest rate cuts and the rise of nearshoring opportunities and the related risks and challenges.
The second panel will explore the use of technology and innovation within legal departments, including a look at how GCs can leverage technology to increase their team's efficiency.
Following a networking lunch, delegates are invited to join a discussion about how to craft a robust compliance programme and share advice on how to devise a risk-based strategy.
In the fourth panel, LACCA members will come together to address ESG values, with a focus on aligning strategies to meet sustainable targets, the role of ESG reporting and diversity and inclusion initiatives.
In the face of heightened competition for talented lawyers among both companies and law firms, the day will conclude with a discussion on lawyer retention. Legal department heads will share insight into how they create opportunities for career development within in-house teams and craft flexible working schemes that attract the new generation of lawyers.     
Attendees are then invited to join us for a drinks and networking reception at the venue.
On 5 December, LACCA's sister platform Latin Lawyer will be hosting a labour and employment law conference at the same venue in Miami. The event is free to attend for in-house lawyers, just register here.