Developing a Robust Compliance Programme in Latin America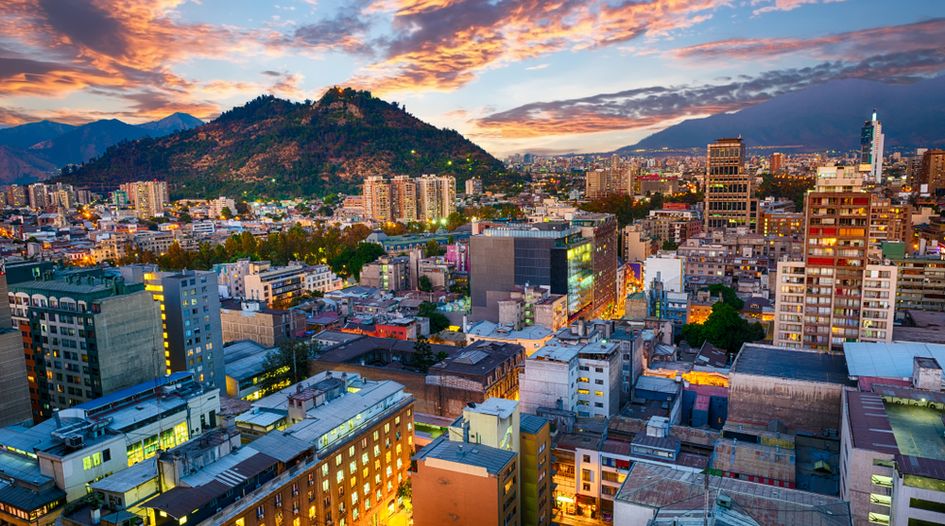 This is an Insight article, written by a selected partner as part of Latin Lawyer's co-published content. Read more on Insight
For several years, there has been an ever-increasing focus on corruption in Latin America.[2] After major corruption scandals,[3] protests and calls for change,[4] governments in Latin American countries have added to or enhanced anti-corruption provisions in their corporate liability schemes.[5] The covid-19 pandemic further exacerbated corruption risks by increasing financial pressure, reducing oversight and disrupting supply chains,[6] so companies should increase focus on internal compliance programmes to prepare for closer scrutiny and a more active enforcement environment.[7] For multinational companies, this can be challenging. An effective compliance programme should meet the requirements that authorities promulgated in every jurisdiction in which a company operates, and some countries' enforcement regimes apply extraterritorially. And a compliance programme must be tailored to a company's specific risks based on geography, industry and any other relevant factors.[8]
This chapter summarises some of the key risks and challenges that a multinational corporation's compliance programme in Latin America must confront, including with respect to guidance issued by the US Department of Justice (DOJ),[9] which is one of the most active anti-corruption enforcement authorities in Latin America.[10] This chapter then discusses best practices for companies to maintain effectively tailored compliance programmes.
We begin with the baseline prevalence of corruption, which is itself highly variable.[11] As the magnitude of the risk varies dramatically from country to country, so do the types of risks.[12] Local enforcement regimes must be considered in establishing an effective compliance programme. Many countries in Latin America have recently enacted substantially tougher anti-corruption measures.[13] Still, the variances among them can be significant.[14]
One benefit of an effective compliance programme is detecting illicit conduct, if and when it occurs. Most countries incentivise and credit companies that maintain compliance programmes and self-report conduct to anti-corruption regulators.[15]
With this backdrop, we next address the essential elements of an effective compliance programme.
Components of an effective compliance programme
Not all countries explicitly require compliance programmes. But the US DOJ and SEC evaluate the effectiveness of a compliance programme when they are considering bringing an enforcement action and the penalty that should result, and they have used the FCPA's broad extraterritorial jurisdiction to bring enforcement actions against companies headquartered in Latin America for conduct that principally occurred there and was carried out by nationals of Latin American countries.[16] Thus, major companies in Latin America that are (or that may be) subject to US enforcement jurisdiction should take account of the anti-corruption guidance from US agencies.[17]
Compliance-programme guidance by US regulators has changed in recent years. The US DOJ promulgated new guidance in April 2019, which it updated in June 2020 and March 2023. The guidance now asks three core questions when assessing a corporation's compliance programme:
Is the corporation's compliance programme well designed?
Is the programme being applied earnestly and in good faith? In other words, is the programme being implemented effectively?
Does the corporation's compliance programme work in practice?[18]
And in other enforcement-related guidance documents, US regulators have provided a baseline criteria to receive credit for an effective compliance programme.[19] While there is no one-size-fits-all formula, below are some of the key elements, drawn from the US DOJ's relevant guidance and the compliance requirements in several Latin American countries, to consider for any compliance programme.
Tone at the top
Both senior and middle management should send a clear message that misconduct is not tolerated and that management endorses (and enforces) the policies and procedures designed to drive ethical conduct. Every opportunity should be taken to show management's commitment to compliance, and to show that misconduct or significant risks will not be tacitly or otherwise tolerated in pursuit of business goals.[20]
Risk assessment
Great emphasis should be placed on the degree to which a programme is tailored to the particular risks facing the company. Risks should be assessed based on a company's geography, its industry, its competitive and regulatory environments, who its actual or potential clients or business partners are, what sales or other agents it employs and why, what types of transactions it has or may have with government officials, and what payments or donations it makes to charities or other third parties.[21] Companies should expect not only to show that they have identified and assessed these risks, but also to defend their assessment process and methodology.[22]
Resource allocation and autonomy
More than just being adequately staffed and funded, a compliance function should have sufficient resources and authority.[23] Leadership of the compliance function must have seniority in the organisation, as well as autonomy and independence from management.[24] Consideration should be given to the compliance function's place in the corporate structure, and whether any additional business-related responsibilities or reporting obligations might detract from compliance personnel's independence.
Policies and procedures
A code of conduct is a must; it should be reinforced by management and readily available and broadcast to all employees in the languages employees speak at work. There also should be broadly communicated resources that allow employees to seek guidance on issues relating to the company's code of conduct or other policies or procedures. And if a mistake is made, the company should have in place controls to make sure that the mistake is corrected through proper channels, even if there are negative business consequences.
Training programmes
Training, too, is a must – for directors and officers, for relevant employees, and in many cases for business partners, agents and other third parties. Of particular importance is training for gatekeepers: supervisors or control personnel, or other persons with approval authority or certification responsibilities. It should account for the audience's size, sophistication and experience with the subject matter, it should be tailored to the specific business risks employees may face, and it should evolve based on data-driven insights regarding its effectiveness.[25]
Audit function
A core compliance-programme component is its internal audit function, or comparable systems designed to test and monitor compliance, which should be mapped onto the results of periodic risks assessments and should emphasise high-risk areas. The documented results of those audits should periodically reach management and, depending on the scope or significance, management should take actions in response to audit findings.
Third-party management
One of the areas of highest risk for companies is their relationship with third parties. Third parties are a common vehicle to make or conceal illicit payments. The prevalence of this risk is illustrated by a recent US$282 million combined fine that Walmart paid to the US SEC and US DOJ for failure of various subsidiaries to effectively investigate and mitigate third-party risk, including in Brazil and Mexico.[26] Thorough vetting, due diligence and applicable controls should include an assessment of each third party's qualifications and reputation; the particular business need for their services; a specific description of the objectively verified services they will provide; a method to determine that compensation was at a fair-market price for that industry and geographical region; and verification that the services were performed. Also, a process should be in place to document any red flags and how they are addressed, and to retain that information to use in assessing future opportunities involving that third party.[27]
Confidential reporting structure
Confidential reporting, or whistleblowing, allows employees to report possible misconduct when they either feel they have been unsuccessful in reporting it through ordinary supervisory channels or fear they will be unsuccessful in (or will suffer negative consequences for) doing so. Whistleblowers often report misconduct or policy violations at significant personal and professional risk, so companies should widely broadcast their reporting mechanisms and consider proactive ways to foster an understanding that confidential reporting will remain as confidential as is legally permissible, that retaliation will not be permitted, and that processes are in place to protect whistleblowers.
Several countries are focusing on guidance changes designed to reinforce protections for whistleblowing, including Argentina, Brazil, Colombia, Mexico and Peru.[28] These changes have increased awareness of anonymous reporting mechanisms and encouraged their use. To illustrate, a survey tracking employees' awareness and understanding of the compliance policies and procedures implemented at their companies showed significant increases in the percentage of employees who were aware that their companies offered anonymous reporting mechanisms – in Argentina, employee awareness rose from 48 per cent in 2016 to 70 per cent in 2020, and in Peru it rose from 38 per cent in 2016 to 67 per cent in 2020.[29]
Investigation process
Although handling internal investigations is treated in detail elsewhere in this publication, a basic measure of an effective compliance programme is its process for investigating issues that arise. The compliance programme should require adequately tailored data retention policies, the timely completion of investigations, appropriate follow-up and, when appropriate, the consequences for persons involved in any actual misconduct.[30] When an investigation is concluded, the investigators' conclusions and the investigation's outcome should be documented, and the company should engage in a candid and thorough root cause analysis to determine whether the misconduct involved any failures in controls, and whether and how controls could be improved. A plan for remediation should be developed, documented and executed.
Incentives and discipline
Although policies can set forth the rules, a compliance programme must recognise that employees must be incentivised to engage in compliant behaviour, and there must be both positive and negative consequences for compliance or violations.[31] Thought should be given to how the company can ensure that there is consistency in how discipline or incentives are applied throughout the company – laterally through different lines of business and vertically through different layers of management. This can be done, for example, by creating compensation structures to promote compliance, a recent focus for US regulators evaluating compliance programmes.[32]
Updating
Even the best-designed compliance programme still requires periodic review and updating.[33] Those revisions begin with an assessment of the risks presented (including new or emerging risks) and should also map other changes in the company – such as structural changes to the organisation or its components, changes in the company's geographical markets or industries, and legal or regulatory developments. Mining the lessons learned from prior incidents into a compliance programme (including future training programmes, in particular) is an effective way to show that a company is learning and adapting its compliance programme overall.[34]
Mergers and acquisitions
Somewhat distinct from the compliance programme in the ordinary course is having a due diligence process in place for mergers and acquisitions activity (see also Chapter 10, 'Assessing and Mitigating Compliance Risks in the Transactional Context').[35] Subjecting a target company to adequate due diligence is not only important so that the successor or acquiror does not unwittingly inherit undisclosed risk or pay a price for a target that fails to reflect the target's actual risk level; it has also been flagged by the US DOJ as 'indicative of whether [a company's] compliance programme is, as implemented, able to effectively enforce its internal controls and remediate misconduct at all levels of the organisation.'[36] Critically, a process also should be in place to track and address any post-acquisition risks or actual misconduct identified during pre-acquisition due diligence.[37]
Compliance across multiple jurisdictions
The US DOJ's guidance documents are detailed, but a company's compliance programme must account for all jurisdictions in which it operates, some of which may conflict with one another. In some instances, Latin American countries may have particular compliance requirements that go beyond the US DOJ's core topics, like requiring external audits from an auditor with an independent duty to report apparent wrongdoing, or requiring a company's human resources function to avoid hiring employees who could risk the 'integrity of the company'.[38]
Treatment of whistleblowers
As noted, whistleblowing channels are a critical element of a compliance programme. This is also an area where local attitudes can affect both the whistleblower and the behaviour of the persons receiving a whistleblower report. In this way, cultural factors can substantially alter the risk profile of a given country.[39] For instance, in certain Latin American countries, notably Brazil, there is a history of hostility towards whistleblowers and a concomitant reluctance for them to come forward.[40] In other countries (like Mexico), employees may place a lesser value on confidentiality.[41] Marrying that cultural reality to the various legal requirements can be challenging for multinational companies.
Various countries in Latin America have particular legal provisions that cover whistleblowers, but they do not all afford the same protection, if any at all.[42] And while multiple Latin American enforcement agencies have created whistleblower channels, given the considerable perceived risks in reporting misconduct, it may take time before use of whistleblower channels is ingrained in the relevant corporate cultures.[43] By contrast, the European Union adopted a robust Directive[44] that imposes specific requirements on corporate whistleblowing channels, protecting more people from a broader range of retaliatory conduct than US or many Latin American whistleblower provisions. Companies with operations in both Latin America and the EU will need to ensure that they meet these enhanced requirements.
Best practices
As we expect has now been made clear, managing a multinational company's compliance programme in a variety of environments to meet the factors described herein is a substantial and ongoing challenge. We therefore outline some practices that companies can use to help create a compliance programme that is up to the task.
Documenting changes and successes
Not only is it important to have a documented compliance policy, but to document and record compliance processes and any changes made to the programme.
If a violation of law is discovered by (or reported to) regulators and any resulting investigation or prosecution is being resolved, a company's compliance programme will be evaluated both at the time the resolution is negotiated and at the time the offence occurred.[45] But, as the US DOJ guidance puts it, '
Due to the backward-looking nature of the . . . inquiry, one of the most difficult questions prosecutors must answer in evaluating a compliance program following misconduct is whether the program was working effectively at the time of the offense, especially where the misconduct was not immediately detected.'[46]
It is similarly difficult for the company itself to look back in time to measure its compliance programme. But the US DOJ has emphasised that it is committed to credit companies for investing in an effective compliance programme even when misconduct was not prevented or detected.[47] This makes clear the importance of data, documentation, tracking and preserving institutional memory. A company may make adjustments to its compliance programme diligently and in earnest, but it should also track any changes to its programme, its remediation of identified misconduct and its compliance successes in an accessible system; the value of those good measures may be lost when they are forgotten or when the memory of them leaves with the employees who implemented them.
Relatedly, when potential misconduct is brought to a company's attention, a company should examine its procedures and compliance programme to determine whether improvements can be made. Although a company might fear that making changes to a compliance programme, and documenting them, would be taken by a regulator as a concession that deficiencies exist, in reality, making changes to a programme indicates both (1) effective remediation of potential misconduct and (2) revisiting and updating of the programme. And when evaluating the form and contents of a possible criminal resolution, those factors can reduce the risk that a compliance monitor or other ongoing reporting obligations will be imposed.[48]
Broadcasting a culture of compliance
It is vital that a multinational corporation has a healthy culture of compliance and ensures that this culture is globally disseminated. As an organisation grows, cultural, linguistic and geographical barriers can hamper its ability to communicate its compliance culture outside of its home territory.[49] Effective company-wide communication begins with ensuring compliance materials are translated into the local language or dialect, but it is not only a matter of translation of the words themselves.[50] The subtleties of these issues can result in miscommunication and confusion when a compliance programme is simply exported wholesale from a home office.[51]
Local input and buy-in
Relatedly, local stakeholders, including local managers and employees, should be consulted and given a voice in crafting and tailoring a compliance programme for their region.[52] Cultural practices, like gift-giving, can often present a compliance risk, which an effective policy must anticipate and account for.[53] Similarly, requests for charitable donations from local officials, though unexceptional on their face and routinely permissible elsewhere, may well constitute an unmistakable demand for an illegal payment in a particular location.[54]
Involving local stakeholders has the added benefit of increasing buy-in to the programme.[55] This insight is confirmed by recent behavioural scientific research on the risks of overbearing enforcement strategies, which shows that extrinsic imposition of strict rules can alienate local employees and create 'compliance fatigue' while crowding out employees' intrinsic motivation to do the right thing, such as actively reporting compliance risks.[56] Thus, incorporating input from local managers, who often will be the people actually charged with implementing the programme, will increase their commitment to the programme and their help in implementing it.[57]
Relying on local counsel
Consulting high-quality local counsel is essential to meet the challenges of a particular legal environment in a given country. Local counsel can provide insights into how a company's compliance programme should be modified to meet particular aspects of local laws.[58]
For instance, Mexico's anti-corruption law has a relatively specific list of components that must be included in a compliance programme to justify a sentence reduction.[59] Local counsel will also very often have a valuable – and external – perspective on cultural issues, or other issues peculiar to a given locale, and that advice should be taken into account alongside the voice of the company's own local personnel.[60]
Using data analytics[61]
There has been an increased emphasis on data analytics, which can take many forms, from off-the-shelf software suites to artificial intelligence.[62] Indeed, the US DOJ's 2020 update to its compliance guidance provided language that has been incorporated into at least nine deferred prosecution agreements requiring companies to integrate data analytics in compliance programmes.[63] The US Commodity Futures Trading Commission (CFTC) has used data analytics in its own enforcement efforts.[64]
Data analytics can assist companies in developing and tailoring their training programmes, as well as demonstrating to regulators that their programmes are robust and assess appropriate risks.[65]
Adapting to evolving legal regimes
Companies must monitor and update their programmes continually to adapt to changes in the compliance environment.[66] This is especially important given substantial uncertainty surrounding how newly enacted legislation in different countries in the region will be interpreted and applied.[67]
Conclusion
In summary, an effective compliance programme can save a company from considerable adverse consequences later on. It can prevent illicit conduct in the first place, it can detect it at the earliest possible stage if it does arise, and it can lessen or avoid many of the consequences that come with an enforcement action – not least of which could be a compliance monitor to help devise and implement a programme that should have been established in the first place.
---
Footnotes