Compliance as the Foundation for ESG Oversight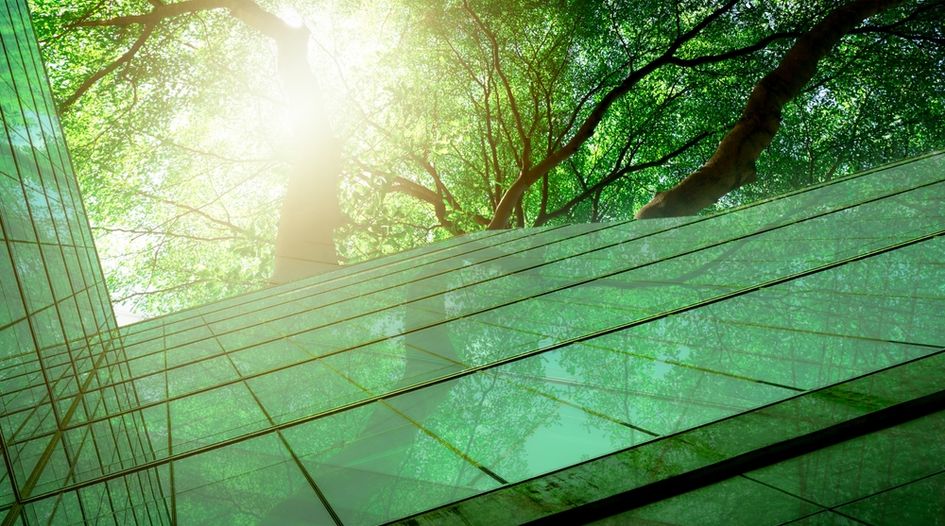 This is an Insight article, written by a selected partner as part of Latin Lawyer's co-published content. Read more on Insight
The purpose of this chapter is to provide a general overview of certain environmental, social and governance (ESG) matters, risks, regulations and best practices for effective ESG oversight in the Latin American region, with a special focus in Mexico, based on our experience and the challenges that we have faced.
ESG outlook: Mexico
ESG has been on the agenda over the past few years in Mexico's corporate and finance sectors. Emphasising these areas has proven to be helpful in improving companies and keeping them resilient. In recent years, with changing environments due to political and economic instability, climate change, and changes in social dynamics and consumer habits, it has become more evident that companies can no longer be managed based solely on an economic perspective, hence the growing demand from investors to ensure that business models consider ESG factors as one of the main drivers of the company's strategy.
The changing business environment has made the sustainability of companies more complex over time. Certain practices and factors that have emphasised ESG issues in Mexico, and that are driving accelerated changes in business practices, making companies more aware of the manner they operate and the consequences and implications of their business models, include the following:
the transition of companies to zero emissions to mitigate negative effects on the environment and natural resources in accordance with international conventions;
greener packaging of products aligned to circular economy tendencies;
the tendency to produce and consume healthier products;
pressure from foreign agencies to implement labour and human rights policies related to working conditions, the mental health of employees, gender equality and inclusion at the workplace;
pressure from the finance and securities market towards more transparent corporate governance structures and compliance oversight frameworks;
implementation of the Guiding Principles on Business and Human Rights as a result of visits of representatives of the United Nations;[2]
the implementation of an ESG framework by Mexican pension funds that will require compliance of reporting obligations and to consider ESG factors as part of their investment decisions;
initiatives from securities and banking regulators to enact ESG reporting regulations; and
the indirect effects of ESG reporting regulations abroad, in particular in the EU.
Mexico's government sustainability agenda
In September 2015, the Member States of the United Nations, including Mexico, approved the 2030 Agenda for Sustainable Development. The 2030 Agenda for Mexico is a road map that sets a common horizon to guide multisectoral actions in favour of individuals, the preservation of the planet, economic prosperity by reducing inequalities, as well as promoting peace and alliances. This Agenda includes 17 Sustainable Development Goals (SDGs), 169 goals and 230 global indicators.[3]
Presentation of results of the 'Agenda 2030 Initiative' project of the German cooperation agency GIZ in Mexico at the Ministry of Economy took place on 24 January 2023.[4] The Initiative is part of a project that began a couple of years ago, where the German government and the government of Mexico joined efforts to implement practices in the country's states, promoting the governance approach, improving the institutional and strategic architecture to accelerate progress. Among the achievements of the project, the following stand out: the accompaniment for the incorporation of the sustainability approach in legislative initiatives, the promotion of the mobilisation of financial resources and the implementation of inclusion measures through innovation for groups in vulnerable situations.
Mexico's Sustainable Taxonomy (the Taxonomy)[5] was presented on 16 March 2023, by the Ministry of Finance and Public Credit, the Taxonomy is a globally unique tool allowing a comprehensive approach to sustainability which includes the corresponding criteria that must be met in order to categorize an economic activity as sustainable, we will present later on this paper a broad analysis on what the Taxonomy represents in terms of ESG compliance.
In terms of environmental matters, the Mexican government has also implemented new environmental regulations; for example, the past administration promoted the use of renewable energy resources. However, there are still enormous challenges on this area, such as air and water pollution, deforestation, climate change mitigation and promoting the use of clean energy. On the social front, the most pressing issues are still inequality and poverty, and to continue the efforts to improve access to education, healthcare and social services. In the area of governance, there has been some improvement in the private sector in terms of transparency and accountability, mostly driven by the pressure of financial institutions and pension funds. However, the Mexican government has come short in the measures taken to address corruption, regulatory oversight in some areas and a standardised implementation of ESG compliance frameworks.
Key ESG risks in the region
As mentioned before, the implementation of ESG factors has taken on special importance during the last couple of years, with an emphasis on a variety of commercial operations, investments, financing and, in general, to the development and management of emerging and operating projects.
In a post-covid-19 pandemic world, where environmental, political, economic and social challenges are becoming more visible, the international efforts of the relevant public and private actors involved in this matter have intensified. All efforts are aimed at achieving a clear goal, to standardise ESG criteria at an international level, so that such standards can be applied homogeneously to organisations and projects. The main objective is the recognition and proper management of the ESG risks triggered by projects and the companies' activities.
From an optimistic standpoint, the fact that there is currently no international standards and binding application of ESG criteria has encouraged stakeholders in different countries in North America and Latin America to develop specific tools such as compliance programmes and policies to identify the ESG risks to which investments, financing, business development and companies' operations are subject. However, from another less encouraging point of view, the lack of homogeneity and application of binding international standards has opened the door to increasing green and social washing, which have had negative repercussions for those involved therein, generating lack of trustworthiness in the development of businesses in the medium and long term. A broad reference to green and social washing concerns will be reviewed later on this paper.
According to the Global Risks Report 2023 issued by the World Economic Forum,[6] it is necessary to differentiate the risks we face globally into three types: (1) current risks, (2) risks that are likely to become more serious in two years, and (3) risks that are likely to become more serious in 10 years. The main risks for the next two to 10 years – established in this report – relate to the practicality of mitigating climate change and adapting to it, as well as the loss of biodiversity and natural resources, which directly affect environmental, social and governance factors.
That said, the main risks are those relating to the development and implementation of accurate tools to assess and manage ESG risks, which should be helpful and suitable for each of the involved recipients. Another important risk that must be considered is the impact that ESG risks can have on investors, customers, communities, employees and companies, among others. It has become crucial to identify and address the responsibilities faced by each of the parties involved and the direct and indirect consequences that will be had regarding the recipients of such risks. In the private sector, the special focus on the positions and roles of board members, directors, and managers on ESG risk management and attention, is becoming increasingly visible.
In North America, the obligations of reporting and disclosure of climate, environmental and social risks and impacts of projects have gained relevance. Although in Latin American countries such as Mexico there is no legislation that requires companies to address ESG matters, in practice, due to reputational, commercial, market and transactional factors, it has become essential to disclose and manage strategies and to implement compliance programmes, policies and other key tools to monitor and manage ESG risks.
Given the increase in relevance of and adaptation to evolving ESG criteria, in recent years ESG risks have been considered as key issues in terms of decision-­making for the development of projects in companies. While environmental and climate risks have been the most discussed, other important issues relating to diversity, gender equality and fair policies for employees in companies have also come to the fore.
Supply chain risks in the region
One of the most significant ESG changes is a recent proposal adopted by the European Commission for a directive on Corporate Sustainability Due Diligence (CSDDD) on 23 February 2022.[7] The CSDDD will require in-scope EU and non-EU companies to carry out due diligence on the human rights and environmental impacts of their supply chains, their subsidiaries and those of certain business partners; to prevent, mitigate or avoid adverse impacts; to monitor the effectiveness of their due diligence policies and measures; and to publicly communicate what they are doing on due diligence.
Those changes and additional regulations that are expected to come in the future will undoubtedly have a significant impact on global supply chains and supply agreements, as businesses wishing to retain access to lucrative markets will have to adapt their existing systems and processes to source, validate and provide the necessary information. A significant amount of capacity-building and preparation will be required to comply with these new requirements adopted by the CSDDD, as well as changes to procurement processes and contract terms and the creation of mechanisms to provide effective access to remedy.
For many businesses across the globe, including Latin America and Mexico, this will require main significant changes to the way the operation of the businesses has been managed and reported, as well as considering the way they interact with their business partners.
These new regimes also play into the overarching ESG theme of greater transparency and accountability to enable key stakeholders to make better-informed decisions and is a good illustration of how the social and governance components of ESG are developing into mandatory requirements.
ESG in Mexico, taxonomy and examples of other relevant local laws
As mentioned above, Mexican government published an official Taxonomy providing a classification tool to determine the economic sectors and activities including that can be considered as sustainable. The Taxonomy establishes three objectives: mitigation of climate change, gender equality and access to adequate basic services related to sustainable cities. The Taxonomy is directed to six economic sectors:
agriculture, livestock breeding, forestry and logging;
generation, transmission, distribution, and commercialisation of electric power and supply of water to the final consumer;
construction;
manufacturing industries;
transportation; and
waste management and remediation services.
To align the 124 activities comprehended in such economic sectors, the following aspects must be met: eligible activities must be included in the Taxonomy, such activities must be classified under various metrics and thresholds, Non-Significant Harm (NSH) criteria must be met, and activities have to maintain minimum safeguards.
The use of the Taxonomy will require an ethical behaviour from organisations that intend to communicate to their stakeholders that their economic activity is sustainable, according to criteria of legitimacy and based on science, and therefore it seeks to reduce the risks of green and social washing. Notwithstanding that the Taxonomy has no direct regulatory objectives, which means it is beyond compliance regarding environmental regulation and legislation protecting human rights, it will provide certainty and transparency to financial markets and investment in sustainable activities. The Taxonomy also establishes cross-guidelines to identify activities to ensure compliance with gender equality. Below, we describe examples of other Mexican regulations involved with ESG aspects.
Governance aspects
The board of directors, consistent with its duty of loyalty, must take ESG factors into account, implementing and monitoring systems to identify material risks and address risks once identified, to preserve and protect the value of the company in the long term. It is imperative that companies monitor and address these ESG risks, as such risks can damage and alter strategies, business positioning, operations, and relationships with relevant parties in the company, being essential to guarantee its long-term sustainability.
Under Mexican law, the mains aspects of corporate governance in charge of regulating integration of the board of directors, vigilance, shareholders' rights and obligations, minority rights are outlined in the General Law of Commercial Companies. For public companies, specific regulations are in place, such as the Stock Exchange Law and soft law such as the Best Corporate Practices Code and principally the general provisions applicable to issuers of securities and other participants of the securities' market, where they are obliged to publish an annual report disclosing environmental policies, certificates, projects, relevant impacts and explain whether their activities represent a potential risk.[8]
It is worth mentioning that many Mexican public companies, such as Grupo Femsa, Grupo Bimbo, Grupo Modelo and Cemex, are already being consistent with its duty of loyalty on sustainability to generate the appropriate social, environmental, and economic conditions to operate and continue to grow and leading different actions for change.[9] Many of such public companies are signatories to the United Nations Global Compact and are adhered to its 10 principles to protect human rights, maintain ethical labour practices, preserve the environment and combat corruption. For such purposes, there is a tendency in public companies to create specific committees (sustainability, inclusion or diversity committees) to continue strengthening the company's strategies regarding ESG matters, among other objectives to contribute on increasing customer satisfaction, operational continuity and reducing costs.
Corporate bribery, money laundering, corruption, lobbying and donations regulations are overseen by the (1) Federal Law to Prevent and Identify Transactions with Illegal Funds, (2) the General Law of the National Anticorruption System, (3) the General Administrative Liabilities Act, (4) Local and Federal Criminal Laws (5) the Securities' Exchange Law and (6) the Investments Fund Act, among others.
Tax and fiscal planning are overseen in the Fiscal Code of the Federation and local codes.
One relevant topic worth mentioning is that there is a working team comprising authorities and participants of the Mexican stock market who are working on the most recent amendment project to the Securities Market Law. Within this project, a new section is being considered that would grant the Ministry of Finance, prior opinion of the Securities and Banking Commission and the Mexican Central Bank, authority to establish general provisions regarding sustainable and equitable development. These provisions are expected to apply to securities issuers, brokerage firms, stock exchanges, rating agencies and other participants in the Mexican market.
Finally, in terms of ESG regulations, the National Commission of the Retirement Savings System (CONSAR) currently has a regulation on ESG investments and, therefore, the 10 Retirement Fund Administrators (AFORES) have been incorporating these aspects into their strategies as of 1 April 2022, and must include in the analysis of characteristics and risks inherent to the investments they make, an analysis of the adherence of the issuers to ESG standards.[10]
CONSAR also published on 27 September 2022 a regulation establishing that the AFORES already have the obligation to have a continuous training programme for its personnel related to ESG principles.[11]
The Mexican AFORES worked together on 2022 with the AMAFORE, which is the Mexican Association of AFORES, in the standardisation of an ESG questionnaire for public companies, which is expected to be disclosed and implemented by mid 2023.[12]
Environmental aspects
From an environmental standpoint, Mexico has enacted diverse regulations in which ESG aspects have been addressed. Environmental regulations derived from the human right to a healthy environment that is set forth in the Mexican Political Constitution, for purposes of national development the Constitution provides that social, public and private sectors must concur.
Mexican environmental laws relevant to ESG aspects are: (1) the General Law of Ecological Equilibrium and Environmental Protection, (2) the General Law of Prevention and Comprehensive Management of Waste, (3) the General Climate Change Law, and (4) the Federal Environmental Liability Law.[13]
Federal environmental regulations establish diverse principles in which environmental policies must be based, the principles related with ESG aspects recognise jointly accountability between public and private sectors regarding the protection of the natural resources towards the achievement of ecological balance. Moreover, they state that the subjects of ecological consensus are not only individuals, but also social groups and organisations, being the main purpose of concerting ecological actions to reorient the relation between society and nature.
Finally, it is important to mention that the Federal Environmental Liability Law provides certain aspects relevant to sustainability compliance under ESG matters, this becomes relevant due to such law recognises the minimum requirements to elaborate an environmental compliance system under Mexican law. In addition, local jurisdictions, such as, the Environmental Liability Law of the State of Coahuila have implemented environmental compliance elements establishing an environmental risk compliance.
Social aspects
From a social standpoint, relevant matters such as human rights, prohibition of discrimination and child labour issues are found in the Mexican Political Constitution, with specific laws, to name a few: (1) the National Human Rights Commission Law, (2) the National Security Law, (3) the General Law on Victims, (4) the Federal Act for the Prevention and Elimination of Discrimination, (5) The Federal Labor Law, and (6) the Federal Regulations on Health and Safety at Work. In addition, there are certain state regulations enacted to prevent and eradicate human trafficking.[14],[15]
The Federal Labor Law addresses working conditions and employer-employee relations, including the right of unionisation, and striking. Likewise, the Federal Regulations on Health and Safety at Work, outline the minimum environmental, health and safety conditions that must be observed at the workplace.
Best practices for effective ESG oversight
An organisation's ESG commitment is first and foremost an ethical commitment. Understood as corporate action motivated by a deep understanding of the negative impacts that human behaviour has had on human rights and the environment, ESG strategies reflect a movement towards organisational ethics and correctness.
In November 2022, the 27th Conference of the Parties to the United Nations Framework Convention on Climate Change (COP27), that took place in Egypt concluded with several historic decisions, public pronouncements and documents with ethical implications. Among the latter, the Report from the High-Level Expert Group on the Net Zero Emissions Commitments of Non-State Entities entitled Integrity Matters: Net Zero Commitments by Businesses, Financial Institutions, Cities and Regions (the Report),[16] comprises an important message regarding ethical behaviour in sustainability. The Report addresses green- and social-washing concerns raised by citizens, environmentalist, investors and consumers, and emphasises the need to prevent dishonest actions in sustainability efforts. It also contains strong recommendations to effectively tackle unethical, misleading and even deceptive information disseminated by organisations with the purpose to present an environmentally responsible public image.
In our opinion, the COP27 greenwashing prevention actions can also be applied to social washing deterrence and unethical governance behaviour. ESG commitments and disclosures ought to be accurate, reliable and subject to ethical controls. The Report recommends increased transparency and accountability actions in financial and non-financial institutions that should seek independent evaluation of metrics and targets, internal controls, the establishment of a process to receive and review public complaints, and internal mechanisms to ensure that their governance avoid conflicts of interest. All of this represents a call for ESG compliance.
Corporate ethical compliance is rapidly becoming an essential part of business environmental and socially responsible operations in the region. In the context of the environmental and human rights litigation that has followed the implementation of the Regional Agreement on Access to Information, Public Participation and Justice in Environmental Matters in Latin America and the Caribbean,[17] also known as the Escazú Agreement, ESG's three pillars of environmental, social and governance have the potential to become targets of concern and potential detonators for conflict and litigation. One example of an ESG landmark case that revealed unethical corporate behaviour and misleading and deceptive dissemination of ESG relevant information is the well known international diesel emissions fraud that had local effects in Latin America. In Mexico, the effect of this reflected on several car manufacturers that were penalised for commercialising vehicles without environmental emissions certificates despite the corporate commitment with the protection of environmental human rights.
These sorts of cases encourage social suspicion and increase the concerns of communities, investors, regulators and other corporate interest groups that need to be addressed by ESG compliance.
In Mexico, due to the publication of the Taxonomy, ESG compliance shall be implemented for ensuring that companies, organisations, or entities use the criteria, metrics and thresholds provided in such Taxonomy ethically and in accordance with applicable laws, regulations, standards and practices. This is a relevant issue for compliance officers, who must identify the inherent risk scenarios that green and social washing will generate for the company, as well as to adjust the control environment to ensure the application of Non-Significant Harm principles and promote the transparency that allows the financial sector and different stakeholder groups of organisations to have confidence in the classification and sustainability rating of business activities.
CSO and ESG ethical oversight
ESG has brought new roles within companies and their organisational structures. The emerging figure of the chief sustainability officer (CSO) who joins the C-suite is a clear example of the recent development in the corporate organisational design that responds to the need of assigning duties of coordinating the organisation's sustainability efforts to a dedicated professional. Tracking sustainability performance, reporting and ensuring compliance with ESG frameworks and standards are day-to-day tasks that should be carried out within the control and supervision ethics environment of the organisation.
The interaction of the ethics compliance officer and the CSO in a day-to-day basis is seen as a rapidly emerging compliance best practice in Latin America. The new relationship of the ESG function implies its role as first line of defense against green- and social-washing. The ethical compliance work will remain as the second line of defence needed to prevent ESG conflicts and litigation that can arise from social concern, operational incidents and the perception of unethical, misleading, or deceptive ESG information dissemination by the organisation. The above has led to a deeper understanding of the role of compliance as a basic tool for ESG oversight, being the cornerstone for any company to supervise compliance with the applicable regulatory framework and the ESG commitments assumed with the company's stakeholders (lenders, investors, clients and authorities).
Building on existing compliance infrastructure
An ethical ESG function should be constructed upon the existing organisations' control environment. Sustainability commitments should be accompanied with a pledge for transparency and accountability within the organisation's code of ethics.
Companies should welcome ESG-related public complaints that can and should be process through current ethical channels. The ESG function should also be subject to compliance controls and independent evaluation of metrics and targets assigned to internal or external audit. Persons that report unethical and otherwise incorrect conducts associated to the organisation ESG commitments should be awarded protection under international recognised standards and regulations such as the Directive (EU) 2019/1937 of the European Parliament and of the Council of 23 October 2019 on the protection of persons who report breaches of Union law.[18]
ESG risk identification
One important process required to build ESG accountability and transparency is ESG risk identification. This requires mapping the ESG function and CSO day-to-day activities that include obtaining and reporting sustainability information, identifying ethical vulnerabilities and evaluating the probability of an event that could result in dissemination of false or incorrect information to the public or to the organisation interest groups.
ESG risk evaluation requires a working understanding of the concept of ESG materiality and considering materiality assessments when determining the organisation's vulnerability to fraudulent corporate behaviour.
Finally, compliance ESG impact risk assessments should incorporate the adverse economic, reputational and operational effects that can result from green- and social-washing and from the conflicts and litigation that can be initiated as a result by enforcement agencies, communities, non-governmental organisations and investors.
Corporate liability considerations
In countries that have incorporated corporate criminal liability into their legal systems, such as Mexico, compliance officers should consider the exposure that could arise from investigations associated to financial fraud.
An example of such exposure can be found in the Mexican Securities Market Law, that provides severe penalties for companies that disclose false information on financial, administrative, economic, or legal condition of an issuer, through any prospectuses, supplements, brochures, reports, disclosure of relevant events and other informative documents and, in general, of any mass media. A provision that can be used in green- and social-washing enforcement by the Department of Justice.
Criminal liability can also arise from the concealment or failure to disclose any relevant information or events that, in terms of this legal statute, must be disclosed to the public or to other shareholders or securities holders.
Use of digital tools for ESG synergy and oversight
The challenges caused by the synergy between ESG matters and compliance controls can be efficiently addressed in the near future through the use of digital tools. Online platforms make possible to create task forces to address and manage risks and incidents in companies' operations, which are relevant to their ethical environment and ESG commitments. In addition, the use of these tools will make easier for the compliance officer and the CSO to link risk analysis and ESG materiality assessments.
Governance commitment in the ESG strategy should include associating the operational and day-to-day functions of the company. In the case of medium, large and transnational organisations that operate in Latin America, governance and controls in anti-corruption, environmental, human rights protection and tax compliance, among others, may facilitate the collaborative environment applicable to multiple assets and business units deployed in different geographical areas. The above-mentioned could be limited on its effectiveness and efficiency in the cases where ESG strategies continue on being limited to analogous tools.
The future of ESG compliance
Certainly, environmental and human rights litigation will continue growing in the following years around the world. In the case of Latin America, with the progress and implementation of international human rights commitments such as the Escazú Agreement, it is foreseeable that such actions will raise awareness as well as concerns towards the corporate commitment to protect human rights and the environment.
In addition to the above, the regional incorporation of the recommendations established in the COP27 Report regarding the adoption of governance best practices and processes for accountability relevant to ESG, will continue to raise the necessity for organisational controls and ethics compliance in the near future.
In this context, ESG compliance will serve as a solid foundation for environmental, social and governance oversight, transparency and accountability.
---
Footnotes