Who is in LACCA Approved 2024?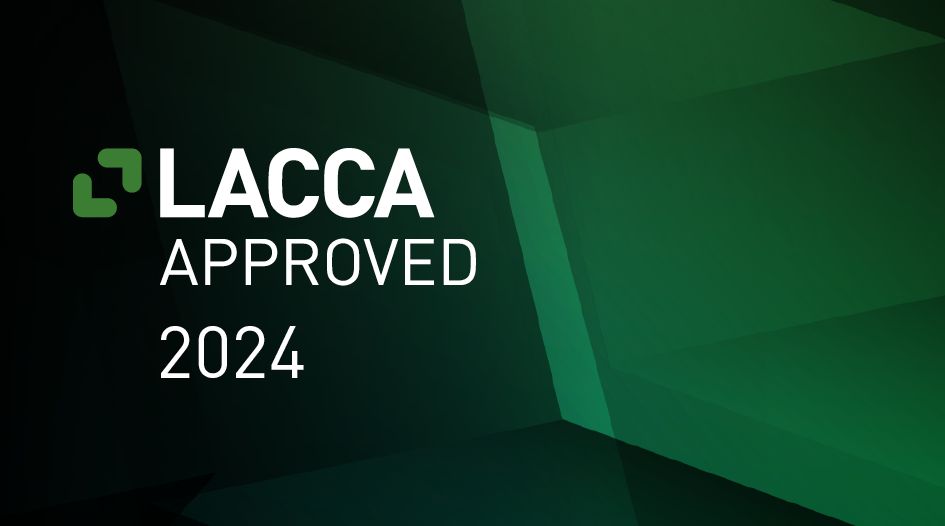 The latest edition of LACCA Approved brings together some of the region's leading private practice lawyers who have been personally recommended by LACCA members, the top general counsel from around the region. We take a look at the results to find out about some of the practitioners and law firms that made the cut.
A closer look at the results
Following the counting of hundreds of votes throughout the year, the Latin American Corporate Counsel Association (LACCA) has compiled a list of private practitioners that the region's in-house community has identified as the best in their field.
The results reveal that 40% of the lawyers listed come from Latin America's largest jurisdiction, Brazil. The jurisdictions with the second largest portion of Approved lawyers were Mexico and Argentina with just over 10% each. 
Consistent with last year's edition, corporate and M&A is the area with the highest number of LACCA Approved lawyers, representing a quarter of the full list.
Approved lawyers by practice area
Despite a turbulent political backdrop afflicting several economies across the region, 2023 has been a strong year for M&A activity in Latin America so far. The nearshoring boom opened up a wealth of opportunities for law firms in jurisdictions such as Mexico and Argentina, while efforts to capitalise on Latin America's growing technology industry attracted an uptick in cross-border transactions, catalysing both local and international companies' demand for reliable counsel.
The law firm with the most M&A lawyers in LACCA Approved is Brazilian transactional titan Mattos Filho, with 10 practitioners. In a four-way tie for the second spot, fellow Brazilian firms Pinheiro Neto Advogados and Veirano Advogados, Philippi Prietocarrizosa Ferrero DU & Uria in Colombia, and Guyer & Regules in Uruguay followed with six LACCA Approved practitioners each.
Our latest research shows that Lefosse partner Christiano Rehder retains the most votes in this category. Daniele Resende, associate at fellow Brazilian firm Trench Rossi Watanabe, received the second largest number of votes. Lefosse partner Carlos Mello, associate Joaquín Martinez from Argentina's Abeledo Gottheil Abogados SC, and Veirano partner Robson Barreto follow closely behind as the most voted corporate M&A lawyers in LACCA's research.
Financial regulatory frameworks continue to prove more sophisticated across Latin America, with innovation in the fintech market accelerating the transition towards cashless payment systems and away from traditional banking. In keeping with last year's results, demand for top-ranked practitioners in this field is reflected once again in LACCA's results: banking and finance is the specialisation with the second most listed lawyers in LACCA Approved, with 12% of all listed practitioners.
Mexican firm Creel, García-Cuéllar, Aiza y Enríquez SC retains the lead here with six lawyers, one up from last year, followed by Argentina's Beccar Varela on five. Guilherme Forbes, partner at Brazilian outfit Stocche Forbes Advogados, remains a popular choice among GCs, and so are Lefosse partner Carlos Mello and José Augusto Toledo, partner at Clarity Law in Guatemala.
With impending fiscal reforms on the cards in several jurisdictions across Latin America, tax lawyers are in high demand. This, intensified by efforts to increase fiscal transparency and compliance has driven an increased reliance on firms for tax counsel. Many of the region's GCs continually turn to their external counsel to navigate these challenges; it comes as no surprise, therefore, that 10% of this year's edition were nominated for their tax expertise. 
Regional heavyweight Brazil has, once again, topped the charts for the most firms with approved lawyers in this area: Lefosse, Machado Meyer Advogados, Mattos Filho and Trench Rossi tie with seven Approved practitioners respectively. Gustavo Haddad, partner at Lefosse, and Adriana Stamato, in the partnership of Trench Rossi, retained the most votes for the second year in a row.
2023 has been a busy year for disputes counsel in Latin America so far, as companies grapple with complex litigations following intensified enforcement on data privacy and cybersecurity issues. Meanwhile, recent geopolitical shifts and conflicts impacting global supply chains have wreaked havoc for many businesses operating in Latin America, causing GCs to seek litigation counsel they can trust. A pronounced focus on due diligence and compliance matters has also driven up the need for white-collar crime litigators. The high demand for expertise in this area is reflected in the large volume (nearly 10%) of Approved lawyers in this field.  
With a reputation for being highly litigious, particularly in labour and employment matters, it comes as no surprise that Brazil boasts the most Approved lawyers in this category. BMA Advogados, TozziniFreire Advogados, Demarest Advogados and Trench Rossi tie at four votes each. Argentine firm Beccar Varela and BLP in Costa Rica follow suit with four votes respectively, reflecting the demand for high-quality disputes counsel further afield than Brazil. Pinheiro Neto Advogados and Azevedo Sette Advogados share the second spot with three each. Marcio de Souza Polto, partner at Trench Rossi, received the most votes from for the third year in a row. Carlos Andrade, partner at Brazil's Didier Sodré & Rosa, Rodrigo Carneiro de Oliveira, partner at Pinheiro Neto Advogados, and Daniel Posse, partner at Posse Herrera Ruiz in Colombia, also retained their popularity among GSs with a significant portion of the total votes.
1. Brazilian firms with most Approved nominations
In LACCA's latest research Mattos Filho takes the leading position with the most Approved lawyers across all practice areas in the region, with 41 in total. Out of these, 10 are in corporate and M&A, followed by seven in tax and four across its capital markets department. Trench Rossi Watanabe takes second place with 35 lawyers listed. In third place, fellow Brazilian heavyweight Lefosse follows with 33 Approved lawyers.
2. Mexican firms with most Approved nominations
Latin America's second largest economy, Mexico, also has the second largest portion of Approved lawyers. Creel García-Cuéllar tops the charts with 16 nominations. These are spread across multiple practices, including six in banking and finance, followed by three in capital markets and two in corporate and M&A. Müggenburg, Gorches y Peñalosa and Galicia Abogados both received 14 nominees with corporate and M&A lawyers proving particularly popular choices at both firms. In third place, Baker McKenzie (Mexico), Basham, Ringe y Correa, and Hogan Lovells (Mexico) each have eight lawyers listed in the latest edition of Approved.
3. Argentine firms with most Approved nominations
Lawyers from Argentine firms were also heavily represented in this year's research. At the head of the table sits Beccar Varela with 24 Approved lawyers, of which five are in banking and finance and corporate M&A respectively, and four are in litigation. Marval O'Farrell Mairal follows closely behind, with 21 nominations in total. Bomchil takes third place with 12 Approved lawyers in total, the majority of practitioners being spread across the corporate and M&A departments.
4. Chilean firms with the most Approved nominations 
Chilean heavyweights Barros & Errázuriz Abogados and Carey share the top spot with 17 Approved lawyers. Barros & Errázuriz stands out for lawyers nominated across its non-transactional departments, while Carey's corporate M&A and energy lawyers proved the most popular at the firm. Claro & Cía follows in second place with 13 Approved lawyers, while Cariola, Díez, Pérez-Cotapos comes third with eight. 
5. Central American and Panamanian firms with the most Approved nominations
In the five Central American countries and Panama, regional law firms bring home the most LACCA Approved nominations. BLP leads with an impressive 27 lawyers nominated by LACCA members, followed by Consortium Legal with 20 and Arias in third place with 15. BLP (Costa Rica) retains the top spot for most Approved lawyers in any Central American jurisdiction with 17 in total, five of which are in corporate and M&A. Consortium Legal and Arias stand out once again as the only regional firms to have at least one Approved lawyer in each of the five Central American jurisdictions: Costa Rica, El Salvador, Guatemala, Honduras and Nicaragua. In Panama, Arias, Fábrega & Fábrega top the table with nine LACCA Approved nominations.
6. Peruvian firms with most Approved nominations
Topping the charts for yet another year is Peru's Rodrigo, Elías & Medrano Abogados with 14 Approved lawyers. These include three in corporate and M&A and two in both energy and arbitration. Estudio Olaechea come second with 11 practitioners, the majority specialising in corporate and M&A, while CMS Grau and Estudio Echecopar a member firm of Baker & McKenzie International jointly land on nine.
7. Colombian firms with the most Approved nominations
Regional law firm Philippi Prietocarrizosa Ferrero DU & Uría maintains its leading position in Colombia with 21 Approved lawyers. Six of those are in corporate and M&A, while the firm also has three lawyers listed in labour and two in energy and litigation. Posse Herrera Ruiz and Gómez-Pinzón share the second place with ten votes each. Corporate and M&A lawyers were particularly popular at both firms. Baker McKenzie (Colombia) follows in third place with nine votes.
8. Firms with the most Approved nominations from elsewhere in the region
Elsewhere in Latin America, GCs nominated 11 lawyers from Uruguayan firm Guyer & Regules. Venezuelan firms Leĝa and D'Empaire follow with nine and eight. Ferrere in Uruguay also brings home eight votes.
Pérez Bustamante & Ponce (PBP) in Ecuador received the most nominations in its jurisdictions with six Approved lawyers. Bolivian firms on the other hand, stood out for their number of Approved corporate and M&A lawyers with five across the jurisdiction in total. Practitioners in that department also proved be the most popular in the Dominican Republic and Paraguay; Headrick Rizik Alvarez & Fernández and Gross Brown landed the most votes in these jurisdictions.
The latest edition of LACCA Approved 2024 can be accessed here.