Which law firms were the most popular in 2021?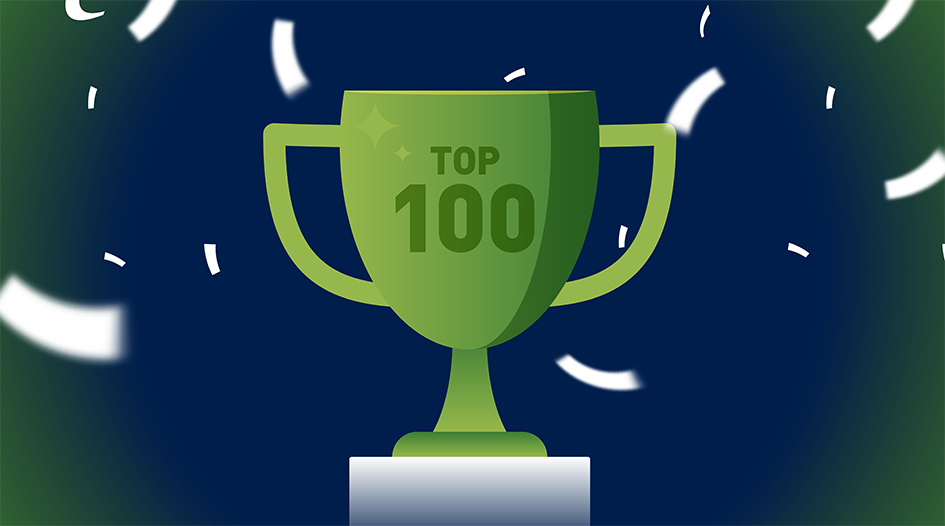 As companies weathered the ongoing economic and social aftershocks offset by the covid-19 pandemic, they relied on external counsel to guide them through the uncertainties of 2021. The latest Who Represents Latin America's Biggest Companies? research, a study published by Latin Lawyer's affiliate publication LACCA, reveals the most popular law firms among the region's largest corporations.
Last year was largely defined by a surge in technology-driven deals involving start-up and fintech companies, as well as novel transactions such as IPOs, sustainable investment and hybrid bonds. Such innovative deal-making demands a sharp legal eye, thus leading companies sought external expertise from some of the most highly qualified law outfits in the region – and on a larger scale than in previous years.
More complex and legally demanding transactions tend to debut in the region's larger markets before trickling down to other jurisdictions. This was reflected in the outcome of the study, with only one non-Brazilian Latin American firm making its way into the list of the 10 most popular firms among the region's largest corporations. International and Brazilian firms captured the largest number of top-tier clients last year, tackling a heap of big-ticket and demanding transactions.
Cleary Gottlieb Steen & Hamilton LLP and Brazil's Mattos Filho, Veiga Filho, Marrey Jr e Quiroga Advogados tied as the region's most popular law firms, with each representing just under half of the region's 100 largest companies. That is a change from 2020's numbers, when Pinheiro Neto Advogados led the way. The latest results pushed that firm to third place. Cleary climbed up from its former position of fourth place to joint-first. Having knowledge of areas that are booming in popularity in the region, such as ESG-related matters, is one factor that helped catapult the firm to the top. Mattos Filho and Pinheiro Neto benefitted too from sector-specific practice areas in fintech and start-up practices, which attracted a bounty of clients in the fast-growing venture capital scene.
Growing demand among clients for experienced knowledge of tough subject matters concentrated the geographical spread of results, with less representation of medium and smaller markets. Mexican outfit Galicia Abogados was the only Latin American firm in this year's regional top 10 that comes from outside of Brazil.
Disputes continued to be the legal area where companies sought the most advice. The popularity of highly regulated industries, such as life sciences, technology and finance, has fuelled resistance between companies and strict market authorities, leading to litigation and arbitration cases. Meanwhile, the pandemic's impact on the market continues to be represented by the demand for labour guidance. Employment law was the area of advice that was the second most sought out by businesses, with the impact of pandemic-related lay-offs and redundancies spilling into 2021. As with 2020, M&A was the third most popular area for companies seeking external advice. Though, its share of work increased by eight percentage points in the 2021 results, demonstrating an uptick in corporate transactions after the markets re-opened further last year.
To read the full results, including the rankings of the most popular firms in each jurisdiction and analysis from leading lawyers from top-positioned firms, click here.
As part of the same Who Represents Latin America's Biggest Companies 2021 study, LACCA observed further trends in how GCs and external advisers relied on one another in 2021. For example, LACCA found that virtual interactions between internal and external counsel increased by 68% between 2020 and 2021, showcasing the digital shift brought about by the covid-19 pandemic. Additional analysis of in-house activity in 2021 revealed that diversity and inclusion (D&I) initiatives are now the bare minimum requirements for corporate legal departments that wish to succeed, while those who go the extra mile on D&I will be the ones to stand out. Read the full collection of LACCA's research here.
Earlier this week, LACCA also published the results of its first Who represents Latin America's biggest banks 2021 study, looking at the law firms that were most popular among leading banks in Latin America in 2021. Banks were essential to the economic response following the covid-19 pandemic that began in 2020, thus law firms were kept busy by a slew of diverse mandates. The full list of banks and their preferred counsel is available here, while a breakdown of the firms that were most sought after by banks in each jurisdiction can be found here.