Which firms advised Latin America's largest banks in 2021?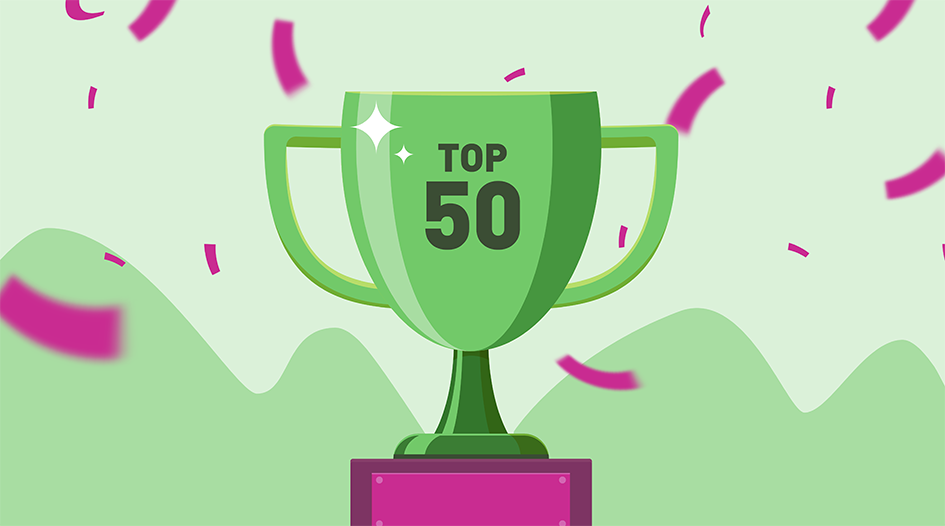 From adapting to the new fintech landscape to providing economic support in the wake of the covid-19 pandemic, banks had a lot on their plate in 2021. For the first time, Latin Lawyer's affiliate publication the Latin American Corporate Counsel Association (LACCA) has uncovered the law firms that Latin America's leading financial institutions turned to the most for those crucial transactions. 
The dramatic boom in fintech and digital payment services in 2021 fuelled the need for in-depth knowledge of local banking regulation – a quality that banks could be sure to find in law outfits in the region. Meanwhile, the rise of sustainability-linked financial instruments and hybrid securities demanded the input of external counsel that are clued up on the latest trends in environmental, social and corporate governance (ESG) compliance rules.
Big-ticket and milestone bond issuances, such as Chile's US$1.5 billion first-ever sustainable sovereign bond offering, called on experienced finance practices. International firms are notoriously skilled in this area and led the list of firms that are most sought after by the largest banks in the region. US firm Cleary Gottlieb Steen & Hamilton LLP represented over half of the top banks, advising 26 of the region's leading financial institutions. Colombia's Banco Davivienda, Chilean bank Banco del Estado and Banco Pichincha in Ecuador all enlisted the firm for landmark capital markets and banking transactions last year.
Milbank and Clifford Chance LLP were, respectively, the second and third most popular firms among the region's prominent banks. Regional finance powerhouses Itaú Unibanco, Banco do Brasil and Banco Bradesco are on Milbank's client list, while Clifford Chance regularly advises Banco Santander (Brasil), BTG Pactual and Grupo Financiero BBVA Bancomer.
Peru's Rodrigo, Elías & Medrano Abogados advised more banks than any other Latin American law firm, representing 13 of the region's 50 largest financial institutions. 
In Latin America's largest jurisdiction Brazil, Machado Meyer Advogados came out on top as the firm that is most popular with leading banks in that country. Brazilian partners told LACCA that the work that clients enlisted them was more evenly spread between regulatory and transactional mandates than in previous years, as novel trends in fintech and online payments services created additional regulatory conflict.
In the region's other large markets, such as Chile, Colombia, Mexico and Peru, trends ranged from loan refinancing work as a result of the covid-19 pandemic to structuring complex capital markets issuances. Prominent acquisition financing and restructuring deals kept firms' M&A and insolvency practices closely tied to the banking and finance departments in 2021 too. Meanwhile, Argentine firms were kept busy by capital markets and banking transactions as the Central Bank ploughed ahead in its plan to restructure foreign debt owed by local provinces and corporate organisations.
To read the full analysis, including firm rankings by jurisdiction and comment from leading finance partners, click here. To see the full list of financial institutions that were included in the region's top 50 banks and the law firms that advised them, follow this link.
As part of the same Who represents Latin America's Biggest Banks study, LACCA evaluated how the quickly-evolving fintech sector has driven demand for more specialised legal services, both in-house and externally. In another part of the same study, LACCA took a deep dive into Banco do Brasil's first-ever social bond issuance, evaluating what went into the deal and the fledgling importance of ESG-related transactions in the region. The report discusses why financial institutions need to keep a finger on the pulse of the latest sustainable finance trends.
LACCA also recently published its Who represents Latin America's largest companies 2021? research. The study lists the 100 biggest companies by revenue in the region and the firms that were most sought after by those organisations. That includes a breakdown of the most popular firms, ranked by region and jurisdiction, as well as analysing the matters that clients sought advice on the most, such as IPOs, fintech transactions and ESG-linked bonds. Another part of the study includes a look at why law firms that can maintain communication well in a virtual setting are more likely to win clients than those that are less technically fluent. Meanwhile, the final part of the research discusses what it takes for law firms to stand out to corporate clients, including the importance of embedding a culture of diversity and inclusion at local outfits.