Still time to register for Latin Lawyer's project finance summit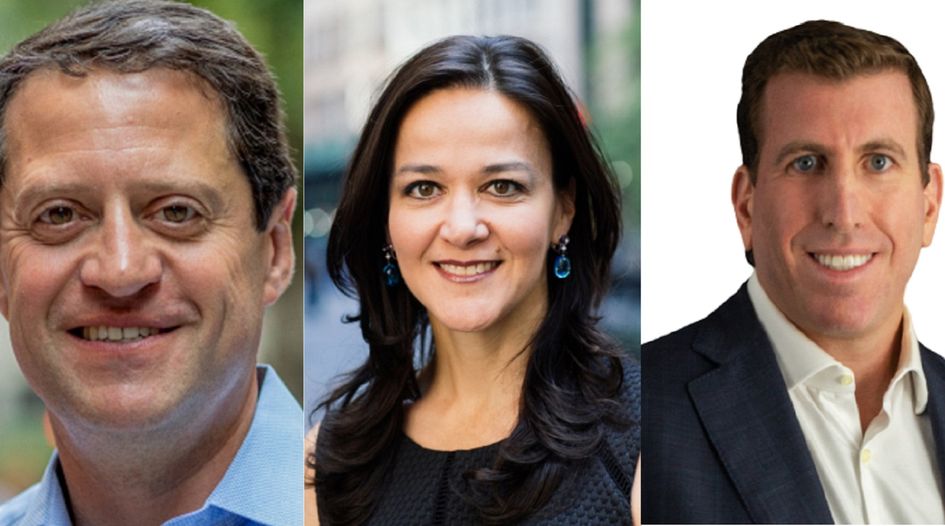 There is still time to sign up to Latin Lawyer Live: Regional Project Finance 2022, which will take place on 10 November. Read on for details on the conference and how to register. 
The event will be co-chaired by Daniel Bartfeld and Carolina Walther-Meade, partners at US firm Milbank, and Mattos Filho partner Pablo Sorj.
The conference will be hosted at Milbank's New York office. To view the full programme, click here.
Tickets are available through the following link. The event is free to attend for in-house counsel and government representatives – just make sure to register here.
Docket Navigator is the event's gold sponsor, while Mexican firm Galicia Abogados, Brazil's Lefosse and Machado Meyer Advogados, and Willkie Farr & Gallagher LLP are silver sponsors. LACCA and Lexology are supporting organisations.
The event includes a speakers' dinner for the event's panellists, which will be hosted by Milbank, while Brazilian firm Mattos Filho will sponsor the drinks reception at the end of the conference. All attendees are invited to the drinks reception.
Speakers include the investment banking executive director at JP Morgan, Abraham Prada, Leon Valera, the managing director of energy and infrastructure finance at US-based SG Americas Securities, Leonardo Osorio, head of new energies, natural resources and global structured finance for Latin America at Sumitomo, John Greenwood from Goldman Sachs, Maureen Ryan, general counsel at Atlas Renewable Energy, and Eric Wittleder, senior vice president for Brookfield's infrastructure debt group. All confirmed speakers can be found here.
Following a set of opening remarks from the event's co-chairs, the first panel will dive into a discussion surrounding the influential role that private equity companies have in Latin America's project finance sphere. The speakers will discuss the infrastructure sectors that are currently attracting the most attention from foreign investors, as well as assess the strategies that private equity investors commonly use when evaluating projects in the region. Panellists will also discuss how project finance lawyers and companies can best support their investment-focused clients, among other topics.
A subsequent panel will focus on how the recent uptick in liquefied natural gas (LNG) projects in Latin America is impacting the region's infrastructure space. Speakers will analyse the factors driving the recent surge in demand for LNG, forecasts for the future and how to seize M&A opportunities in the sector.
The following session will explore Latin America's reliance on multilateral banks and different types of state funding for projects and how they are impacting the region's performance on project finance deals.
After a networking lunch, speakers will return to talk about the development and financing of the renewables sector in North and South America. Delegates will hear about which areas of the green energy sector have had the highest demand over recent months, while panellists will provide a forecast for the renewables trends we are likely to see in 2023.
The event will conclude with another forward-looking panel, discussing how practitioners can use project finance lessons learnt throughout the past 12 months to prepare for 2023.  Speakers made up of commercial bankers, private equity investors and development financing institutions will talk about how the pandemic and recent socioeconomic challenges in the region are set to shape the upcoming regional project finance trends – and where the most money is – in 2023.