Last chance to nominate for Deal of the Year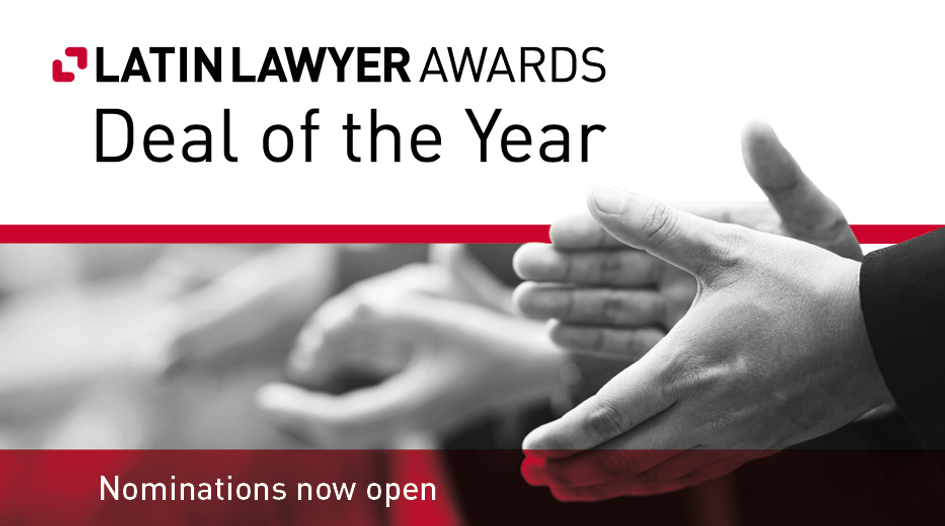 Today is the last chance to nominate your favourite deals and cases to Latin Lawyer's Deal of the Year awards. 
Every year Latin Lawyer gives awards to general counsel and law firms advising on the most significant deals of the year across Latin America. This year we will be selecting winning deals in 11 different categories.  
Nominations across each of the categories can be made here. The deadline for entries is close of business Tuesday 7 February. Please note this is a strict deadline and extensions cannot be given.
The Deal of the Year awards will be presented to winners at our awards ceremony, which will take place in São Paulo in May 2023 and is held in aid for local clearing houses across the region.
We will announce shortlists for each category in our daily news briefing, with winners announced on the night of the awards. 
We will be recognising deals in the following categories:
Mergers and acquisitions: public companies
Mergers and acquisitions: private companies
Project finance: energy and natural resources
Project finance: infrastructure
Corporate finance: capital markets
Corporate finance: banking and finance
Corporate finance: ESG
Disputes
Restructuring
Private equity
Regulatory matter
 
A PDF of the questions to help you prepare in advance – as well as more information on the types of deals we consider under each category – is available here.
Deals must have closed between 1 January 2022 and 31 December 2022 and be predominantly based in Latin America (although there can be other jurisdictions involved).
Latin American firms/companies can submit one deal per category for each Latin American jurisdiction in which they have an office.
International firms/companies can submit one deal per category. (International firms' local law offices and Brazilian offices can each make separate submissions, one per category.)
We look forward to receiving your nominations. Please email [email protected] with any questions you may have.