Join the IBA's M&A conference in Latin America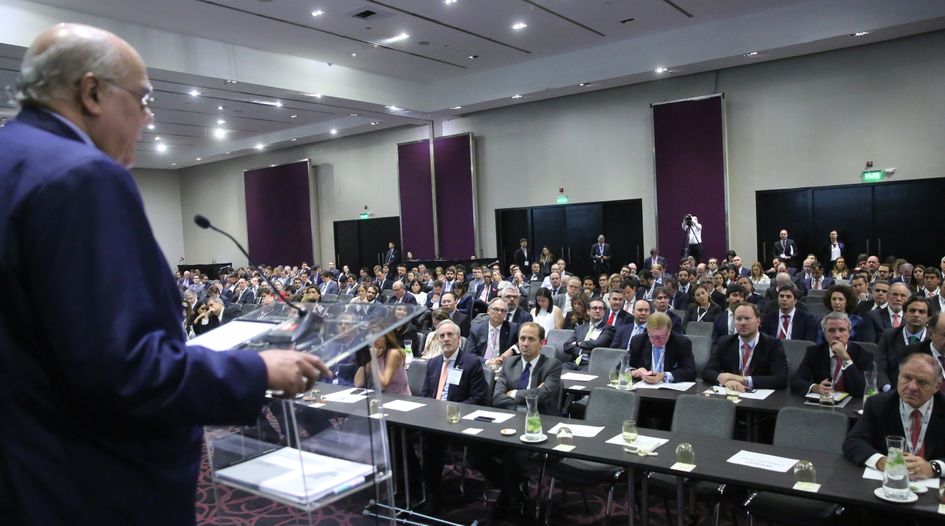 There is still plenty of time to register for the International Bar Association's three-day biennial conference, Mergers & Acquisition in Latin America in a Challenging World, in São Paulo in May.
The event takes place between 2 and 4 May at Hotel Unique in São Paulo. Registration is available here.
The conference is jointly presented by the Latin American Regional Forum, the IBA Corporate and M&A Law Committee.
The conference co-chairs are partners from some of Latin America's leading law firms: Estif Aparacio of Panama's Arias Fábrega & Fábrega, Miguel Tornovsky from Brazilian firm Pinheiro Neto Advogados, Paula Vieira of Mattos Filho, Veiga Filho, Marrey Jr e Quiroga Advogados and Nicolás Piaggio of Uruguayan outfit Guyer & Regules.
Headline social event sponsor is Consortium Legal, while Aguilar Castillo Love is conference reception sponsor. Latin Lawyer is conference supporter.
The conference will address a range of M&A topics in Latin America, including ESG issues, the rapid development of fintech, female entrepreneurship, the effects of covid-19 on the market, anti-corruption enforcement and venture capital investments.
More information and details about the conference programme can be found here.
The conference has the reputation of being the most prominent event of its kind in the region and Pinheiro Neto's Tornovsky, who is conference co-chair and treasurer of the IBA Latin American Regional Forum, says it will be no different this year. "We will deliver a programme with a broad variety of speakers covering numerous jurisdictions and legal work practices including private practitioners, in-house counsel and consultants," he says. "There is no other forum with such high level of market intelligence in the legal aspects of mergers and acquisitions."
"Much has happened in the last two years and every legal practice has been affected by the covid-19," remarks Piaggio, senior vice chair of the IBA Corporate and M&A Law Committee, adding that "investments were not stalled and there is a lot to be discussed."
How to attract investment in Latin America and protect clients from factors that can harm an M&A transaction are just two of several questions that Aparicio, co-chair of the IBA Latin American Regional Forum, hopes to get answers to at the conference. "Attending a conference with the leading players of the Latin American legal arena gives one the opportunity to ask questions and receive accurate answers and guidance in every aspect of a transaction," he adds.
Conference co-chair Vieira concludes that "M&A transactions and corporate law occupy a leading place in the services provided by law firms doing international legal work." The Brazilian partner invites all lawyers doing M&A in Latin America to attend the event.
Following the three-day conference, Latin Lawyer is hosting its annual awards ceremony at Hotel Unique on 5 May. On the night, we will announce the winning deals of our 16th Annual Deal of the Year Awards and celebrate the winners of our Individual Awards. 
At the ceremony, the Latin American Corporate Counsel Association (LACCA), which is affiliated to Latin Lawyer, will present two awards: General Counsel of the Year and Legal Department of the Year. The shortlists for these awards will be announced in LACCA's briefing next month.
More information about the ceremony can be found here. Details of how to register are available here.
During the day of 5 May, Latin Lawyer will also host a half-day event with the managing partners of Latin Lawyer Elite firms at Hotel Unique. This will include roundtable discussions and keynote speakers. If you have questions about the Elite event, please contact Latin Lawyer's Editor Ali O'Connell via [email protected].
On the same day and at the same location LACCA will hold its annual regional meeting for in-house counsel. The programme is available here. Click here to register for the LACCA regional meeting.