Potential for BEPS compliance mismatch "a great concern"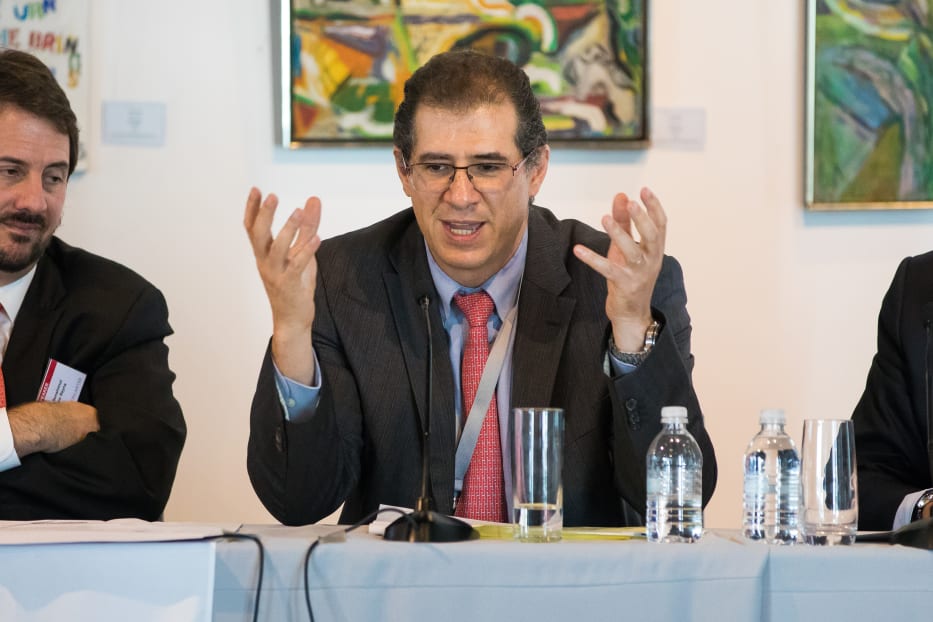 Armando Lara Yaffar (Credit: Chris Lavado)
The OECD's base erosion and profit shifting (BEPS) project is "very ambitious", but could backfire if there is a mismatch in how the framework is implemented in different jurisdictions, said lawyers at Latin Lawyer's 2nd Annual Tax Summit, held in Miami a fortnight ago.
João Magalhães Ramalho of Portugal's PLMJ said: "BEPS is obviously a very ambitious project, but there are completely different agendas between the countries that are involved." He added that this could lead to a situation where "one side of the table will make an effort to comply and the other side of the table does not care very much whether it complies or not."
If this mismatch occurs, there could be a massive shift of trade, assets and funds to countries that take compliance less seriously. "If one side complies and others do not, we will have a serious competition issue," said Ramalho.
Such a situation would prove a moral conundrum for tax lawyers, he said. "As a tax lawyer it's obviously your job to find some loopholes in the law, but as a citizen it is clearly a matter of great concern."
The OECD's BEPS project aims to combat tax avoidance by multinational corporations, which exploit gaps and mismatches in tax rules to artificially shift profits to low or no-tax locations. Under the framework, over 100 countries and jurisdictions are collaborating to implement the BEPS measures and tackle such practices. The project began in 2013 and originally only involved OECD and G20 countries.
Countries may vary in how they implement BEPS measures because international frameworks are up to interpretation. "[International frameworks] are not like domestic laws where you get it wrong if you change it", said Patricia Brown, director of the graduate programme in tax at the University of Miami's law school, noting they are made up of general principles. "What that means is they are susceptible to countries that sign on to be a member of the club and who then choose to interpret it in a way that is different to everybody else."
How legislators in each country interpret BEPS will depend on that country's interests. Brazil, for instance, is more focused on receiving more information than on profit shifting. "The golden egg for us is exchange of information," said Brazilian firm Machado Meyer Advogados partner Celso Costa, who moderated the panel.
There is also a worry that BEPS is better suited to common law jurisdictions. "Many Latin American countries will sign tax treaties as a way to get into the club," said Alberto Benshimol, a partner at Venezuela's D'Empaire Reyna Abogados. "But the problem is that many of those rules are designed for common law countries and then constitutional issues will arise when you implement them in civil law jurisdictions."
Magalhães Ramalho foresees the same problem: "we have different law systems, so we have a civil system and a common system, and obviously the way each interprets concepts is completely different," he said.
But it wasn't all doom-mongering. The University of Miami's Brown reserved praise for country-by-country reporting, labelling it "the best thing to come out of BEPS". She recalled a case in which a US company transferred 75% of its profits to a subsidiary in another jurisdiction. "Now, the IRS and its counterparts elsewhere are going to see where most of a company's profits are abroad," she said.
Armando Lara Yaffar of Chevez, Ruiz, Zamarripa y Cía SC also struck a positive note, saying Mexico was ready to implement the measures. "In our case, the legislation is in place," he said.
Machado Meyer's Celso Costa and DLA Piper LLP's Michael Silva chaired the summit, which took place at The Betsy in Miami Beach.
In a previous panel, the head of Florida's international bankers' association categorised the US as a tax haven and one of the world's "least transparent jurisdictions". Latin Lawyer will continue to report on the conference in upcoming briefings.