United we stand, divided we fall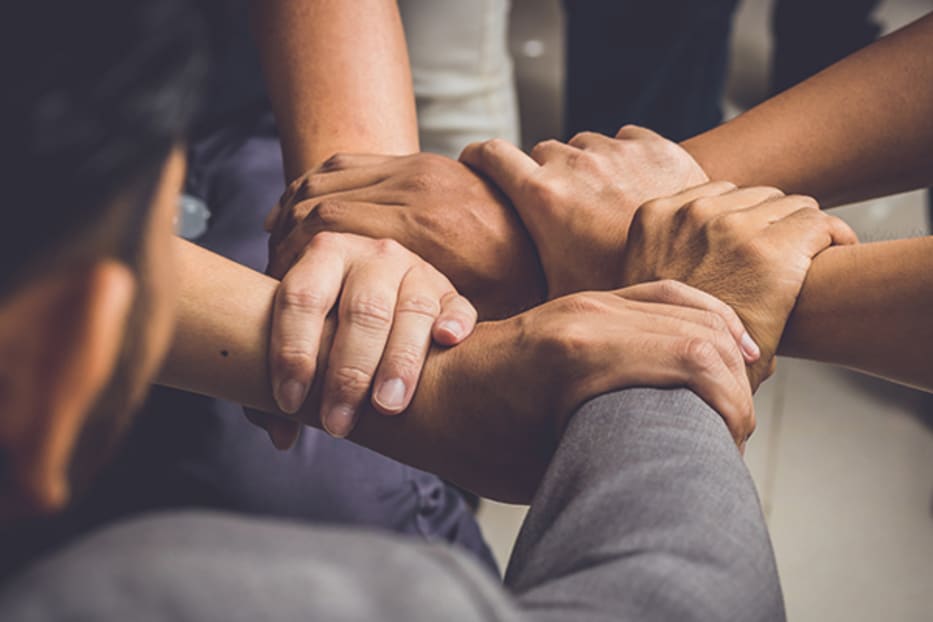 The Big Four, the commoditisation of legal services and encroaching global firms are threats keeping managing partners from Mexico City to Rio de Janeiro up at night. At a roundtable in San José, partners told Tom Muskett-Ford why firms in Central America, the most integrated market in Latin America, can face off some of those threats with a new wave of consolidation, which could see them expand beyond Central America's borders to stay ahead of the competition.
The Big Four have got a lot of Central American managing partners worried. Despite the region's small size, it has not escaped the attention of the world's biggest professional services providers. EY's legal division has recently established a presence across Central America, formally absorbing two-jurisdiction firm Integra Legal in April to complete its sweep. Once listed in the Latin Lawyer 250 Costa Rica chapter, KPMG also has a renewed presence, as does PwC (under its InterAméricas brand) and Deloitte. "They are expanding their legal services in our markets and will become very relevant local players," says John Aguilar, managing partner of Aguilar Castillo Love (Costa Rica).
The Big Four's presence is already being felt. Corporate secretarial services are among the first areas of law slipping out of local firms' grasp. These services cover everything from the management of special purpose vehicles and know your customer checks to international tax compliance.
The Big Four also have the money and personnel to purchase and operate the best computer software. "Through sheer size and capital, they are able to tap into the newest ways of doing things," says Vicente Lines of Arias (Costa Rica). Central American firms cannot compete with their spending power and may be left behind as technology eats into services once provided by humans.
And there are other competitors encroaching on law firms' territory whose technological prowess goes beyond the Big Four. For example, companies like Jersey-based CPA Global have aggressively upped the ante by using software to automate the simpler aspects of IP. This has led the value of trademark registrations and renewals to collapse, says María del Pilar López, who heads Zürcher Odio & Raven's IP division. "Clients are not willing to pay, because they know it's just an application being sent, so the tasks are being sent to these specialised providers," she notes. Alternative billing, including capped fixed price agreements is one of the few ways to compete.
Other high-risk areas include lease agreements and employment contracts, as well as transactional due diligence and cybersecurity. "A lot of that is just information we are selling and it's just going to fall by the wayside," says Arias' Lines. "At the end of the day, people are going to be less willing to pay."
Meanwhile, the relationship between clients and law firms is changing, further diminishing clients' demand for external counsel. Many now have big enough in-house teams to do the work themselves and sufficient legal know-how to declare how much they will pay. They are also confident enough to walk away if they don't get what they want. Some big multinational companies have even hired procurement specialists, who are employed to investigate and pick which legal work to outsource and which to keep in-house.
Firm threats
Threats don't just come from less conventional legal services providers. International firms have been slow to enter the market, but that changed with the arrival of Dentons last year. Its entrance split the Costa Rican branch of the firm known as Arias & Muñoz, considered to be among Central America's most integrated. In San José, the Muñoz brothers led the departure for Dentons, bringing many of their colleagues with them. North of Costa Rica, no other lawyers made the move. However, the firm that pioneered the regional five-jurisdictional model that dominates Central America today suffered a serious knock.
In the short-term, Swiss verein-style associations are the most likely threat to come from abroad. These tie-ups allow for separate profit pools, which can account for Central America's lower client fees. Dentons has operations in Costa Rica, Guatemala and Panama using the model, while global labour and employment firm Littler Mendelson PC has a regional presence through a similar tie-up with Costa Rica-based BDS Asesores.
Some partners also consider Spanish firms as potential entrants. Major Iberian outfits have used a variety of models to establish themselves in Latin America over the past few years, but have largely focused on Colombia, Chile, Mexico and Peru. Natural commercial links exist between some of these countries and Central America. Colombia has heavily invested in the southern half of Central America, while Mexico has close trading links with Guatemala. "While they are not the largest players in the European market, they want to bring something else to the table and it's not going to be long before they realise they have the connections and clients for it to make sense in Central America," says Aguilar.
While the arrival of international players is a cause for concern, most local managing partners think the region's five economies are still too small to tempt the international market. But together, Central America, excluding Belize and Panama, has a combined population of nearly 40 million and a GDP of US$342 billion. This puts it on a level with Latin America's fourth largest economy, Colombia. Admittedly, day-to-day life in the five countries varies dramatically. Guatemala, the region's biggest country by size and economic output, is beset by corruption problems, while El Salvador and Honduras suffer horrific levels of violence. Further south, Nicaragua, despite unprecedented political stability, remains one of Latin America's poorest countries. As for Costa Rica, the country long heralded as the region's success story currently has an impotent legislature, neutered by political deadlock. "If – God help us – we could start solving these problems, Central America may become more interesting for foreign firms," says Consortium Legal (Costa Rica) partner Randall Barquero.
These economic considerations impact the rates an international outfit can charge clients in Central America and explain why – at least for now – the threat posed by the arrival of international firms should not be overplayed. "There are huge challenges for integrated international firms if you look at rates," says BLP's Castro. "The rates in the larger markets in South America, or even the Dominican Republic, are higher than here. Yes, we are going to see more international firms, but we aren't going to see many opening in the next four or five years."
Fighting back
The nascent threat of international firms and the clear and present risk posed by the Big Four and other non-conventional legal service providers entails a robust response. In this respect, Central American firms have an advantage that many of their Latin American counterparts don't: the majority have already expanded abroad, or regularly rely on tight-knit alliances. Building ever-larger economies of scale on these foundations may be an important tactic to counter the Big Four and the loss of traditional legal services.
The Honduran, Nicaraguan and Salvadoran markets are already dominated by sizeable regional firms. Here, the few single-jurisdiction outfits that remain tend to offer boutique services, or are members of the highly competitive Lex Mundi network. Guatemala, the region's biggest economy, and Costa Rica, its most sophisticated, are less regionalised than their neighbours, but this looks to be changing as firms adapt to changing circumstances. Mayora & Mayora SC, one of Guatemala's oldest and largest firms, began a regional expansion drive in 2016, recently merging with a Salvadorean counterpart. In Costa Rica, Facio y Cañas is preparing to go regional. "Earlier in the decade, we decided not to expand, but that's a view which is changing and there's a feeling that we must," says senior partner Sergio Solera. Closer to home, his firm tax's practice recently signed an agreement to provide associated legal advice through Deloitte's San José branch.
Competition from the Big Four has led many local firms to conclude that further consolidation of the Central American legal market will soon occur. "Before we see more global players, we are going to see more and more consolidation," says BLP's Castro, who led KPMG's legal division in Costa Rica before founding his firm. "These challenges, like the commoditisation of a portion of your services, mean you need to be part of something larger."
This level of consolidation will be very different from the tie-ups that occurred during the first few waves of Central American regionalisation. Those combinations were largely driven by multinational companies treating the five countries as a single bloc for doing business. Multilateral efforts to encourage integration and the signing of the Dominican Republic-Central American Free Trade Agreement (DR-CAFTA) confirmed this trend.
Now, consolidation is more a matter of survival. Against tougher competition, Central American firms are cutting costs by flying their lawyers from country to country, encouraging them to work on deals outside of their home jurisdiction. While an attorney from Nicaragua cannot practice law in Costa Rica, he or she can provide advice. This is especially useful in energy and project finance transactions where the underlying principles stay the same. Firms that master this approach can maintain smaller teams, while providing the same high-quality service.
Regional firms are also competing against the Big Four by playing them at their own game. By going regional, firms are often in a better position to offer the wide range of services that make their global competitors so attractive. BLP is one of the most recent Central American firms to establish a presence in all five jurisdictions. "We've seen a lot of regional opportunities in cross-selling and that's been a pleasant surprise and something we didn't really expect," says Castro. In this respect, regionalisation has proven an effective tool for retaining work that would otherwise have gone elsewhere.
Central American firms' unrivalled experience of cross-border integration means their expansion could take them further than previous regionalisation waves have done. "The next frontier is the north of South America, particularly Colombia," says Castro. "There are close ties between Central America and Colombia and real opportunities there." Expanding further would add yet another bulwark against the competition. His opinion is shared by managing partners at Central America's other regional firms. "People are going to want access to information and services that don't just span five or six jurisdictions, but also the Caribbean or the northern part of South America," says Arias' Lines.
Not everyone is convinced by the regional approach. Zürcher Odio remains one of Costa Rica's biggest firms by headcount and has no plans to pursue office-based regionalisation any time soon. Del Pilar admits that many multinationals do want one-stop services, but says her clients have become more cautious after receiving inconsistent service. "I'm not so sure the regional model will stand the test of the time," she affirms. "I think it may return to in-house teams looking for local firms in each country." Others draw attention to the massive challenge embracing ambitious expansion strategies presents. "I think regionalisation is going to be something that's a heavier and heavier burden for us to bear," says Lines.
Those that are more sceptical of boots-on-the-ground expansion can rely on other methods to counter the Big Four's advance. The provision of "value added services" is a particularly relevant countermeasure in this respect. "It's going to be about who does the most complex work or plays the role of the trusted advisor," says Lines. "This is something you can't commoditise, because it's conceptually different."
Knowing exactly what clients consider sophisticated legal counsel is therefore key. "Each firm really needs to understand the type of work they do and how much of it is complex and the reality is that we all do a bit of everything," says Castro. "The extent to which your business model is based on simple work will determine how much pressure you come under in the years to come."
Still, most believe major, multi-service firms must utilise every weapon to hand in this upcoming battle: alliances and associations in an increasingly globalised world are not enough. "We are going see more consolidation and change in the legal sector over the next 10 years than we saw in the past 50," says Castro. "Technology, the Big Four, mergers, international players, it's all coming."
The future
Divided, Costa Rica, El Salvador, Guatemala, Honduras and Nicaragua don't amount to much on the world stage. But united, they feature among Latin America's biggest economies. Despite radically different histories and cultures, this impetus to behave as a single economic bloc has ensured ever-closer integration and drawn major multinational companies to invest in the region. Most local firms have responded in kind, opening offices across Central America or establishing tight-knit alliances and associations. As the Big Four, international firms and threats of commoditisation loom ever larger, there is a consensus that these links will become more important than ever. In this respect, no other part of Latin America has as much experience operating across multiple borders. If Central American firms can leverage their unmatched multijurisdictional know-how, they may be able to survive this new wave of competition. Those that operate as divided legal outfits, unable to foster these close connections, are likely to be the first to fall. For major Central American firms, it's all or nothing.
Latin Lawyer would like to thank BLP for hosting the roundtable.